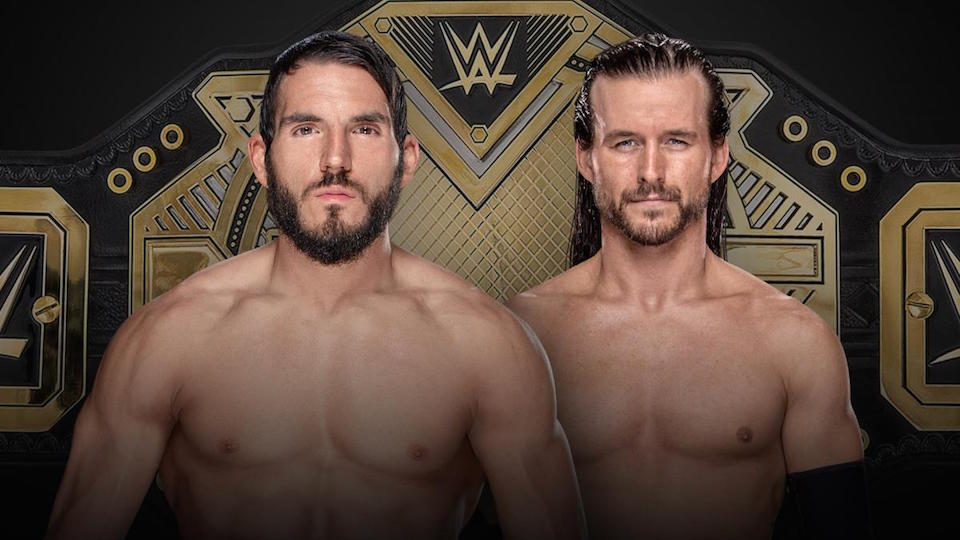 With the Royal Rumble days away, former WWE stars Johnny Gargano and Adam Cole are reflecting on their last-minute notice that they were entrants in the Royal Rumble match. 
"I didn't find out for sure until literally the night before at TakeOver. TakeOver just ended and Hunter pulled us all aside; me, Aleister, Pete Dunne, and told us we were going to be in the Royal Rumble the next night. Candice was told she was going to be in the Royal Rumble earlier in the week. I got the vibe I was going to be in it too, but I was officially told the night before at like 11:30, and then I had to get ready for it. I told my mom, because she was in town for TakeOver, 'Hey, maybe you should stay and go to the Royal Rumble too because I'm in it.' It's cool because Candice's parents and my mom got to go to the Royal Rumble the next day and see us. It's my favorite pay-per-view of all-time so to get the chance to be in it is amazing."
Adam Cole shared a very similar tale of his 2018 Royal Rumble debut, recalling fondly how it took place at the same Philadelphia arena he frequented as a fan before becoming a performer.
Cole said of the short notice:
"I found out less than twenty-four hours before. I was pulled into a room after Takeover and Triple H was the one who told me. He goes, 'Hey, congratulations. You're gonna be in the Royal Rumble tomorrow.' This was right after my extreme rules match with Aleister Black… I was like, 'Oh, my God. What an amazing thing to check off the bucket list.' It was awesome."
While many entrants have already been announced for the
2022 Royal Rumble
, there remain slots available for surprises in both the men's and women's matches.
To make sure you stay updated with all the latest wrestling news, add WrestleTalk.com to your Google Discover feed and follow us on Twitter!