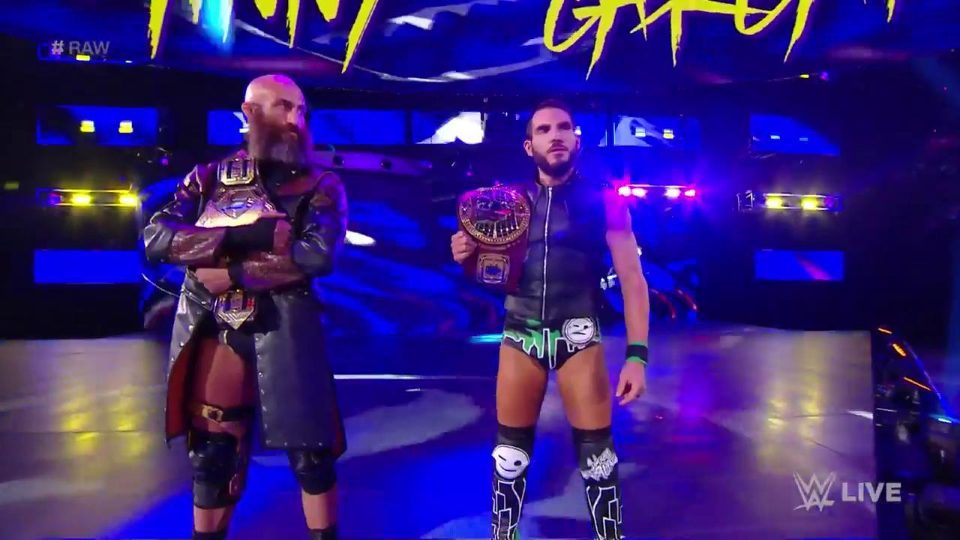 Among the four main roster debuts that took place on Raw last night was NXT Champion Tommaso Ciampa and NXT North America Champion Johnny Gargano.
It's fair to say that a lot of people are furious at WWE's apparent lack of continuity by having the two men team together in a reformed, babyface DIY.
For those of you who don't know, they have spent the last two years hating each other on NXT after one of the greatest blood feuds in wrestling history…but who cares about that?
They were interviewed backstage after their win over Raw tag champions the Revival, where they had this to say:
"It's a weird feeling. I don't really know how to feel," said NXT North American champion Johnny Gargano. "I don't think anything's really set in yet. I'm one of those type of people that kind of just take things as they come. This has all been such a whirlwind. I don't know. I'm numb right now. I don't know if that's a good thing or a bad thing. But I am incredibly numb."
"This is not a surprise," added Ciampa, the NXT Champion. "We're the two best performers in all of WWE. We turned NXT into the A-show. We walked into Monday Night Raw and we beat the tag team champions on our first night. This isn't happenstance."
Whether this is an actual call up or just a one off is yet to be confirmed, but what we can confirm is that WWE has pretty much dismantled two years of storytelling just because they don't have the imagination to think of anything other than poorly executed call-ups.