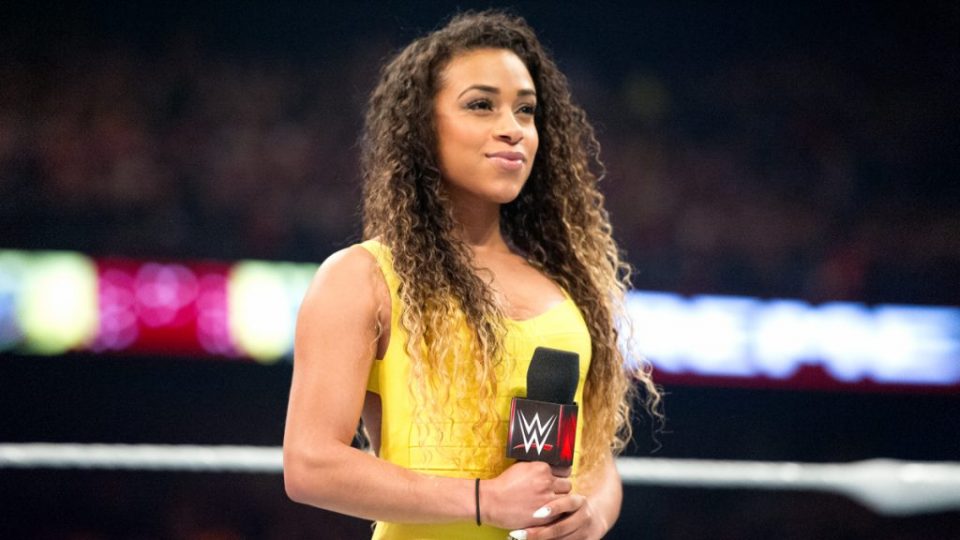 JoJo Offerman, Raw's ring-announcer, has been missing from TV without explanation for the whole of 2019. JoJo has been replaced by Mike Rome.
Many fans were speculating if JoJo had finished up with WWE, especially as over recent years her personal life has come under attack after it was reported that Bray Wyatt was having an affair with the former Total Divas cast member.
JoJo's official website has tweeted out the following to try and put to bed some of the speculation about JoJo's WWE status to bed.
For everyone asking – JoJo isn't done with WWE! She'll be back at some point. But for now, @MikeRomeWWE is doing an impeccable job and keeping her spot warm! ?

— JoJo-Offerman.com (@JoJoOffermanCom) February 21, 2019
After that tweet was released, many people were asking for specific details of why JoJo was off TV, and this forced her website to send out a follow-up tweet.
Just a quick disclaimer to all that have messaged us, we won't be giving out the details as to why JoJo isn't currently on TV. It's completely private and her privacy should stay that way. All there is to know is that it is a personal reason and she will eventually be back ❤️

— JoJo-Offerman.com (@JoJoOffermanCom) February 28, 2019
WWE have not made not of JoJo's absence, but we should respect JoJo's privacy and not probe her or her website for more details. We at WrestleTalk hope JoJo is okay and hope to see her back on TV in the near future.