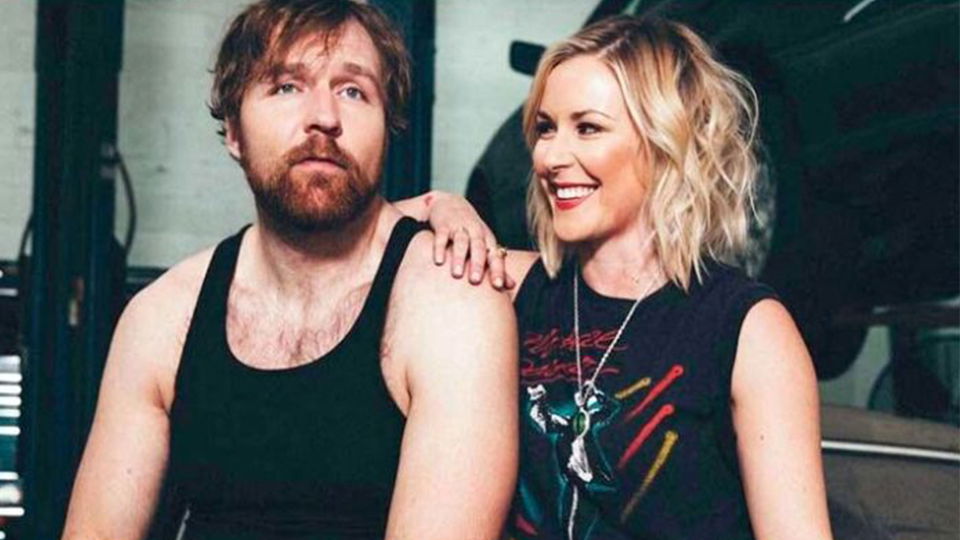 During the post-show virtual scrum with the media after All Out last night, reigning AEW World Champion Jon Moxley was asked about the possibility of his wife Renee Young moving to AEW following her WWE release.
Moxley noted that while Renee doing some work with All Elite Wrestling isn't out of the realms of possibility, it won't be anytime soon as the former Talking Smack host has a lengthy non-compete clause following her WWE departure.
Moxley was asked about whether or not he'd like to see Renee in his corner, and he jokingly noted it's probably not something she'd want to do due to the fact that she isn't the biggest fan of blood.
However, the former WWE Superstar did not that he wouldn't be all that surprised to see Renee Young (now Renee Paquette) do some work for AEW in the future:
"I don't think she wants to be anywhere near my corner," Moxley said. "She hates blood and shit, but the thing with that is that she has an extensive non-compete clause to go to another wrestling company. It's definitely not out of the realm of possibility. It definitely wouldn't surprise me if it would happen. She's a jack of all trades, could pop in and do something, be a presenter, host or something. She's backstage, she was around in the crowd for tonight. If it wasn't for the non-compete, she could have popped in the camera tonight if she wanted to. Ultimately, her main goals and interests are outside of wrestling, but I expect her to have her toes dipped because she's so ingrained in wrestling and so many wrestling fans follow her. I assume she'll have her toe dipped in some way. I want her to get that Katie Couric Good Morning America gig just to have a sugar mama, you know?"
Thanks to Fightful for the transcription.