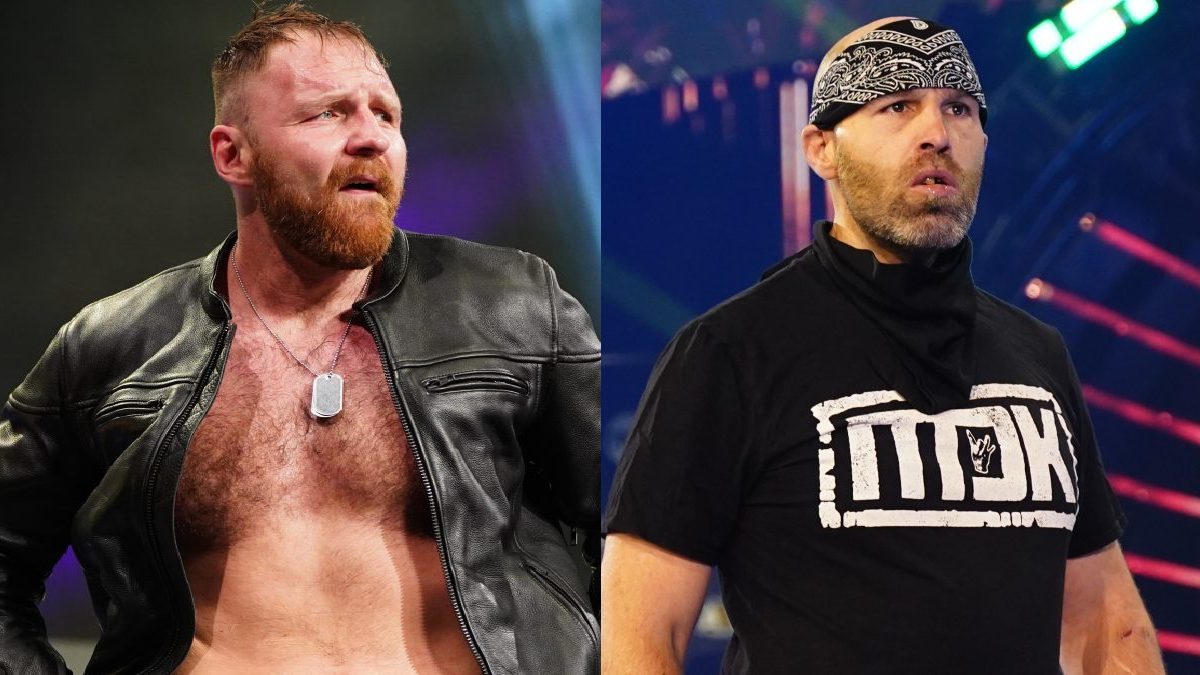 Jon Moxley has responded to Domino's Pizza's reaction to Nick Gage using a pizza cutter on Wednesday's AEW Dynamite.
A commercial for Domino's played in picture-in-picture at the perfect moment (or the opposite of perfect according to Domino's), just as Gage had used a pizza cutter to cut Chris Jericho's head.
Domino's made a statement saying it was considering no longer airing ads on Dynamite and suggesting what happened wasn't within the TV-14 guidelines.
Gage's fellow deathmatch perpetrator Jon Moxley commented on the matter on Cincy 3:60, saying:
"I don't think I've ever been more excited or nervous for a match, to watch a match, ever. I know (Jercho and Gage) from two different periods of my life so well and those two universes, I never would have imagined merging. Am I doing some drugs that I didn't remember I took right now? I was standing back there with Eddie (Kingston) and we were watching on the monitor. Jericho went from the frankensteiner and we're holding hands like, 'Oh my God'. That match friggin' ruled. It was awesome.

"Domino's needs to chill out. They need to chill. It was a coincidence. Jump on the bandwagon. You don't think Nick Gage can sell some pizzas for you? You don't think the Noid is played out at this point? You're bringing back the Noid?"
As we covered earlier, Gage also issued a response, tweeting:
i tried to cut jerichos scalp off my bad TMZ it is what it is but yeah thanks aew and thanks all MDK gang members we showed em whats up and also sorry dominos didnt mean to offend you guess im too ultraviolent for tv oh well all my new fans come see me at GCW its MDK all fn day
Quote via Fightful
To make sure you stay updated with all the latest wrestling news, add WrestleTalk.com to your Google Discover feed and follow us on Twitter!