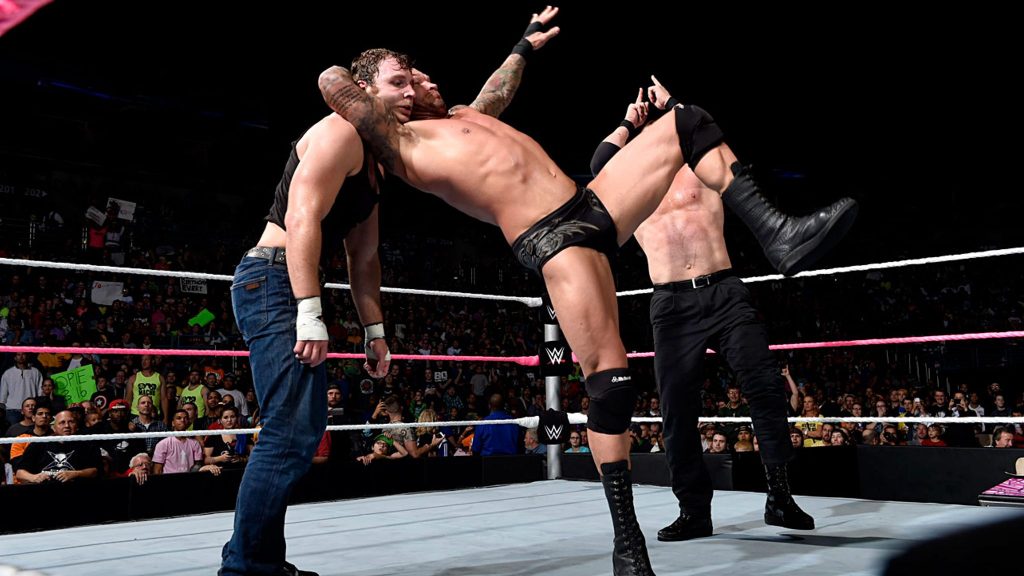 There are a lot of good finishers in wrestling, but few have become as well-known as Randy Orton's RKO, which has become the subject of many a meme outside of the wrestling bubble, which proves that is must be great.
One big fan of the move is former WWE and AEW World Champion Jon Moxley (Dean Ambrose), who revealed while speaking to Bleacher Report that the RKO is his favourite finisher in wrestling.
"That's a good question. Off the top of my head, probably the RKO…it can be quick, it can be dramatic. It's very malleable."
Can't wait for Michael Cole to shout "malleable RKO from outta nowhere!" on commentary any day now.
In the same interview, Moxley gave the classic "never say never" answer when he was asked whether he would ever consider returning to WWE in the future, and revealed he is still in touch with Seth Rollins and Roman Reigns from time to time.
What are your thoughts on the above story? Let us know in the comments on Twitter or Facebook.