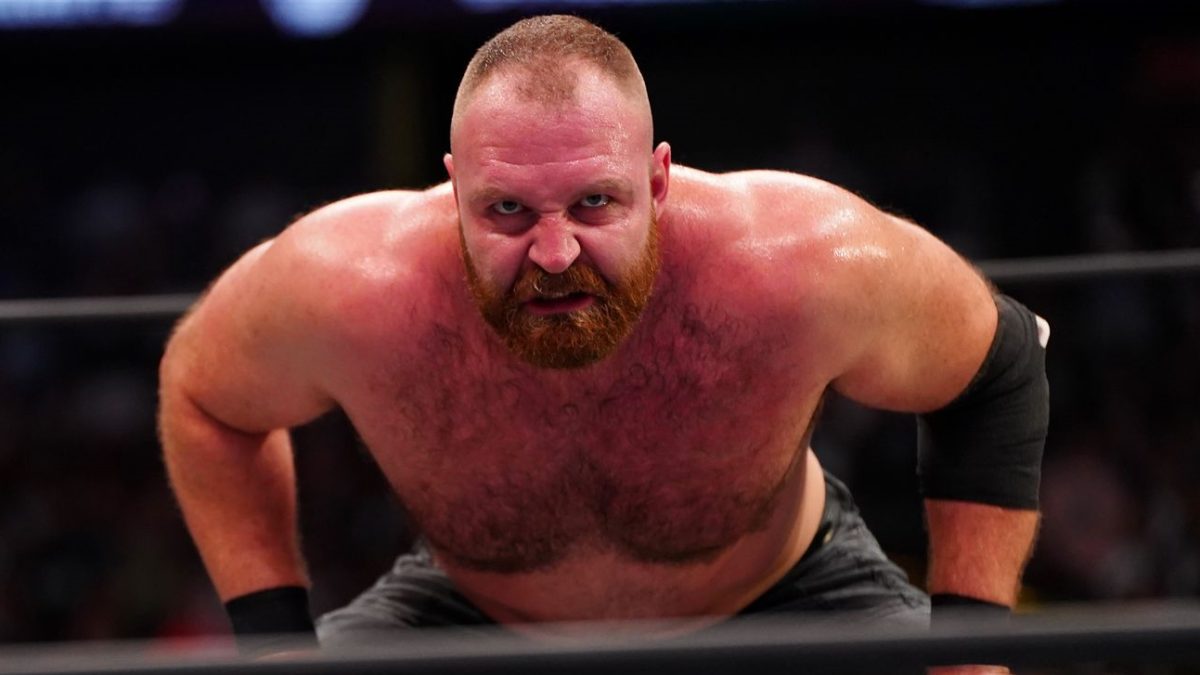 Three-time AEW World Champion Jon Moxley has come out with some high praise for a potentially surprising AEW star.
During his appearance on The Sessions podcast hosted by his own wife Renee Paquette, Moxley addressed the recent CM Punk controversy as well as behind-the-scenes drama in AEW in general, but it wasn't all negative.
Moxley went on to talk about his role as a coach – he doesn't want to be an "official" producer, but he does have something of a role when it comes to giving suggestions to people he sees potential in.
One of those names is perhaps not the first one that would come to your mind – Marina Shafir. Moxley said:
"Marina Shafir for example. So much potential there. She's the only one of her species we have at AEW. There's nobody else, we only have one of her. I see her wrestling different than everybody. Looking, talking, acting different than everybody. Because she has all these martial arts skills, high level judo and stuff. MMA experience. She's such a natural at so much of it. She's new at the pro-wrestling stuff, like the running and ducking and selling and bumping and all that.
"I've seen her wrestle at Bloodsport, and it was like she was a different wrestler than I've seen working on Dark and Elevation, stuff like that. It was like she was totally different because she was in her element. She was wrestling Masha Slamovich, very talented girl, and she's wrestling barefoot, and moving around – her footwork, her kicks and movement and everything was totally different because she was in her element. And I was like, 'We need to bring THAT to TV'. And that just brings a whole new kind of element to the division.
"As just a suggestion, I was like, 'At Bloodsport, you were wrestling barefoot. I'm not saying you should wrestle barefoot – if you don't wanna wrestle barefoot, then don't, I don't give a s**t, it's all good. But I'm just saying, the fact that you were barefoot drew my eyes to your feet and it made me notice how good your footwork was. And it made you look way more athletic'.
"It added a whole new dimension. It wasn't just like the difference in somebody wearing blue boots or red boots. It just created this whole other dynamic to her. Lately she's been trying that out.
"There was one match that she had – I'm just trying to get her to loosen up, and she has. And she works really hard to work on these little things and she goes out there to get better every single time. I was trying to get her to just be loose and just do what she knows how to do. So I was like, 'You already know how to do everything you need to know. It's just putting it where it needs to go and all these little things'. And that just takes experience.
"So one of the matches she had, I think it was with Athena, they actually had a good amount of time, it wasn't just like four or five minutes. Once they hit the halfway through the match marker and they were in a good sweat and warmed up and started going, you saw her change gears and seeing that, that's what I'd been waiting to see.
"And it's so subtle, I can notice it, but when she got into that zone and changed gears, it pumped me up, it gave me a high like I was in the ring."
If you use this transcription or any portion of it please credit WrestleTalk.com and link to this page.
You can find Moxley's comments specifically on the CM Punk issue at this link.
Moxley also addressed all the drama in AEW in general, which you can read about at this link.
Think you're a wrestling mastermind? Well you can prove it by taking quizzes in our brand new quiz section! Don't forget to tweet us your results!