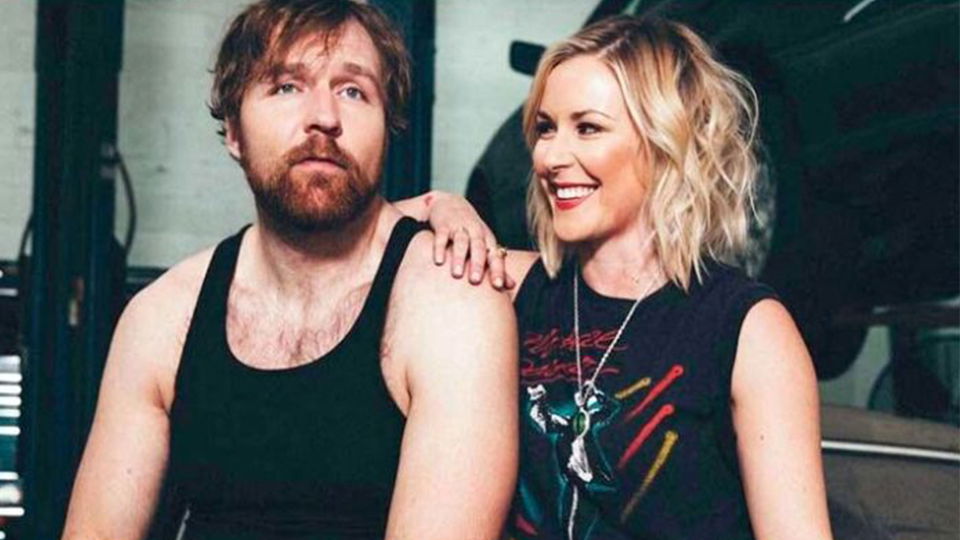 Everyone has dealt with Quarantine differently. I for one have just finished counting the amount of clouds in the sky, I just hope it doesn't change tomorrow or I'll have to start again.
However, there are others who have better things to do, like AEW World Champion Jon Moxley, who has talked about what, and I suppose who he has been doing during his time in self-isolation.
Speaking to Bryan Alvarez of the Wrestling Observer, Moxley said:
"I got it pretty good all things considered. I'm just hanging out stuck in the house with my wife who is my favorite person to hang out with anyway. So we're just hanging out, you know? Getting it on all over the house, all day… "
Alvarez's response of "all day, wow" seems like a pretty accurate representation of most wrestling fans' reactions.
Moxley's wife Renee Young has continued to host WWE Backstage from her home, and Moxley has only interrupted a broadcast once, must to the enjoyment of Vince McMahon, I'm sure.
Whatever you're doing in quarantine, I hope you're having fun. If you are bored however, head over to WrestleTalk's YouTube channel or Podcast service, where you'll find hours of content to get you through the hard times.