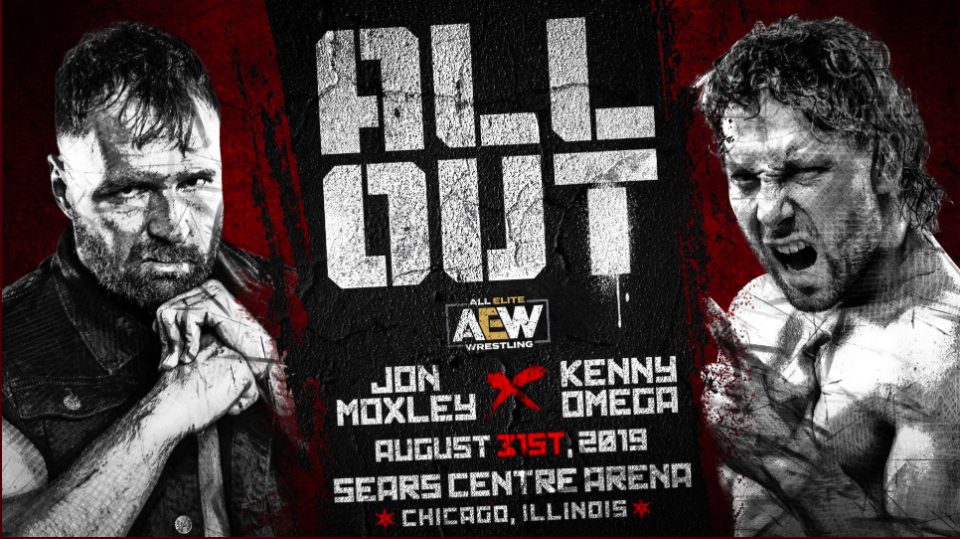 All Elite Wrestling's next big show, All Out, was supposed to be headlined by a first-time-ever match-up between Jon Moxley and Kenny Omega.
The bout was made after Moxley made his AEW debut at Double or Nothing, laying out Kenny Omega.
However, Jon Moxley has taken to Twitter to confirm that he is indeed suffering from a nasty elbow injury, as had been reported, and this has forced him to pull out of the big show next weekend.
I'm absolutely gutted to have to deliver this news but I'd rather it come directly from me. In a nightmare scenario, a serious case of MRSA has returned in my elbow. The timing couldn't be worse. In this circumstance I am forced to pull out of the fight 8/31 vs Omega at All Out .

— Jon Moxley (@JonMoxley) August 23, 2019
Moxley then said that he will undergo surgery this week, but added that he should be fine by the time AEW debuts on TNT in early-October.
I apologize to all involved, most importantly the fans. I am incredibly frustrated and pissed off. I'll have surgery this week to remove the bursa sac in my elbow and be done with it for good. Should be a quick recovery so I will be 100% for AEW Wednesday nights on TNT.

— Jon Moxley (@JonMoxley) August 23, 2019
Still, I expect All out to be an amazing ppv and hope all the fans out there looking for an alternative tune in. You will be blown away by AEW and be excited to be a wrestling fan. I'm looking forward to watching as a fan myself

— Jon Moxley (@JonMoxley) August 23, 2019
AEW Executive Vice President Cody commented on the news. He wished Moxley well, and said that the company will look to book a match between Moxley and Omega in the near future.
Cody also said that a replacement opponent for Kenny Omega at All Out will be announced in the coming days.
There is currently no word on who this will be, but stay tuned to WrestleTalk.com for more information on the matter.
Very heartbreaking news. Jon's health and safety is paramount to all of us. We will actively try and reschedule this match down the road. A replacement match for All Out will be announced soon. Our thoughts are with Jon. https://t.co/EHoNpNrHwP

— Cody Rhodes (@CodyRhodes) August 23, 2019
Obviously the match between Moxley and Omega would have been great, and it is a shame we won't get to see it, but everyone here at WrestleTalk wishes Moxley the best in his recovery.