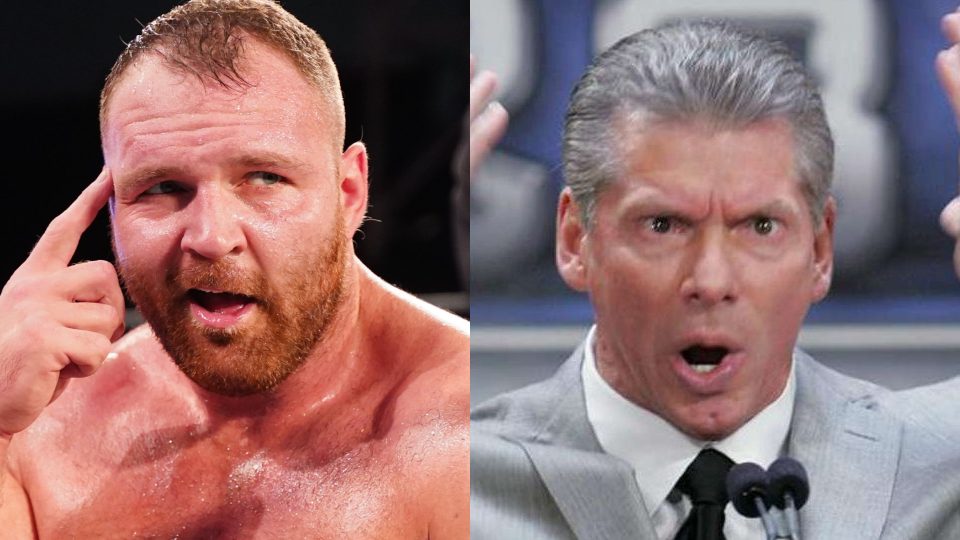 In an interview with Inside The Ropes' Gary Cassidy, Jon Moxley has revealed his opinion on whether WWE and AEW could ever work together. Let's just say he isn't on the same page as his Revolution opponent:
"That would never happen. That's not even worth wasting any mental energy to… You know. I mean, if you want to fantasy book some cool s**. You know, maybe you could fantasy book it for, like, fun magazine, stuff. You know, Like back in the day, in magazines, you used to always have, like, "Dream match. Bill Goldberg versus Steve Austin," in '98. But that ain't gonna happen."
When asked whether or not he and Roman Reigns would be similar to the Goldberg/Austin dream match, he had this to say:
"It'd be cool to think about the cool s**t that could happen, you know, like a big summit at the Tokyo Dome, AEW, NJPW, WWE or some s**t but that s**t ain't going to happen. So, you know, they do their thing. They stay over there."
Count me in the camp of Moxley on this one. AEW and WWE working together seems like the kind of thing that can only happen in a fantasy world or a video game.
What are your thoughts on the above story? Let us know in the comments on Twitter or Facebook.