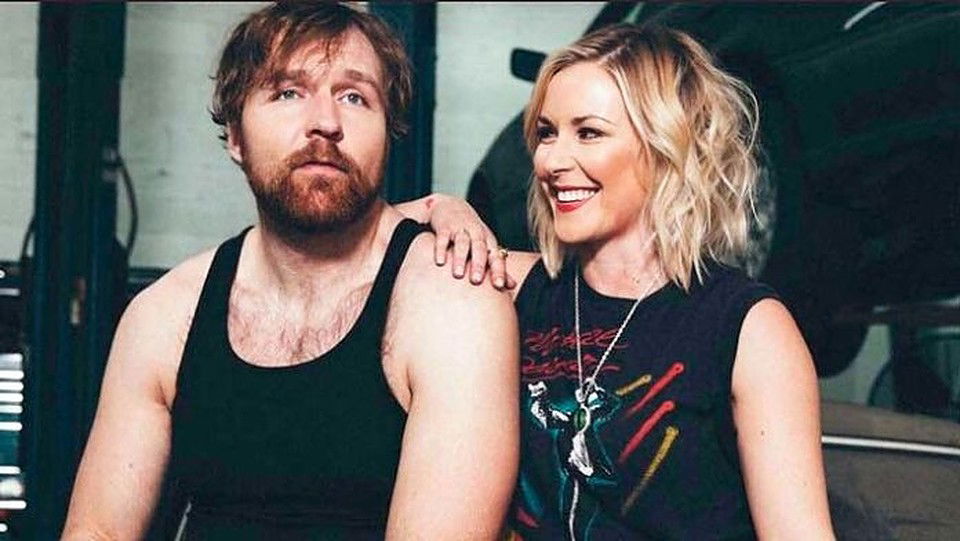 One of the most wholesome relationships in all of pro-wrestling is that between AEW World Champion Jon Moxley, and former WWE interviewer and commentator Renee Young, or as we should now call her, Renee Paquette.
It's now been a few months since Renee decided she'd had enough of WWE, and has since been working on cookbook and is about to start a new podcast called "Oral Sessions".
And speaking of oral sessions, Jon Moxley announced last night during a promo on AEW Dynamite that Renee is pregnant, much to the surprise of the wrestling world who were not expecting such happy news in the middle of a promo.
Renee reacted to Jon's announcement on Twitter.
now i can finally start telling you guys just how sore my boobs are. ??

— Renee Paquette (@ReneePaquette) November 19, 2020
As a straight, white male, I can say that I full empathise with Renee's situation.
She also took to Instagram to share a lovely photo of herself and Jon looking very happy with themselves.
View this post on Instagram
Everyone at WrestleTalk sends their best wishes to Jon and Renee at this happy time, and we're all looking forward to seeing Jon Moxley Jr. beat his dad up in AEW in 20 years.
What are your thoughts on the above story? Let us know in the comments on Twitter or Facebook.