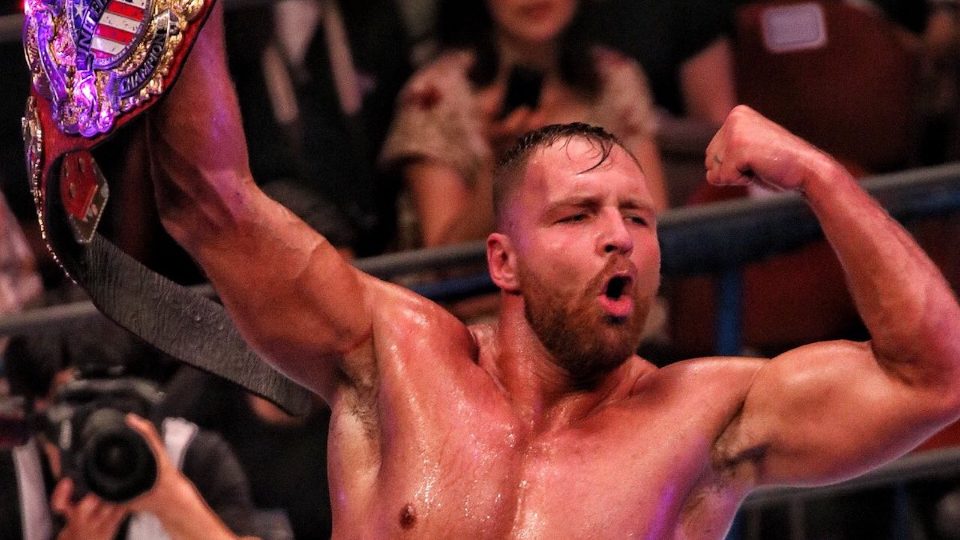 Everyone loves a good origin story. Jonathon Goode is better known to the world as Jon Moxley, main event star of All Elite Wrestling. Now, we know how he got his ring name.
On the debut episode of AEW Unrestricted, Moxley revealed where his name came from. Here is the quote, courtesy of Ringside News:
"So, yeah I didn't have a name. I'd probably been thinking about names for years and years, but I had no ideas because the day we had our first match — because you know always bring your gear because you never know when you're gonna have your first match — I had no idea I was gonna have a match that day. I was just sitting, doing security and selling soda or whatever and they're like 'yep you're in the third match.' I remember being so nervous and there are 14 people in the crowd or something like that.

Now I don't get nervous at all, but for that day I almost immediately sh*t my pants.

So, right before I'm about to go out the ring announcer said, 'What's the name?' I didn't have one. I was baffled, I didn't have a good name, but we had football uniforms on and this other guy says: 'He's like the Varsity Blues guy — The guy from Varsity Blues Johnathan Moxley.' They're like, 'That's cool' and I froze up and they said it and that's literally where it comes from."
Moxley is currently scheduled to compete in the main event of AEW Revolution. He will challenge Chris Jericho for the AEW World Championship in the culmination of a three-month storyline.
Do you think Jon Moxley is going to beat Chris Jericho? Let us know on Twitter!