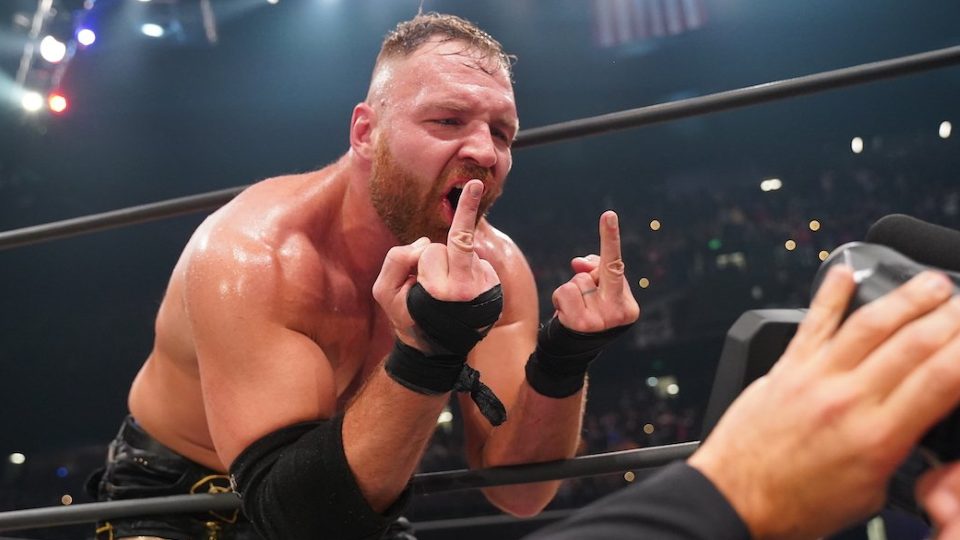 There have now been two WrestleMania shows in a row that haven't featured Dean Ambrose. Last year he missed it because he was about to leave WWE, and this year he missed it because he is called AEW Champion Jon Moxley.
The current AEW Champion has taken part in some rare interviews in recent weeks to help promote his upcoming "Cagefighter" film, in which he plays a pro-wrestler transitioning into the world of MMA.
Moxley spoke to Sean Ross-Sapp of Fightful, and was asked whether he watched any of WrestleMania 36. In a response that some may find surprising, Moxley revealed he did in fact watch all of both nights, and he enjoyed it.
"I watched the whole thing. Both nights. I enjoyed it. I thought it flowed nicely and a lot of people really worked their ass off and put on great performances. I enjoyed the Boneyard Match, I thought that was cool. I thought that was really cool, too, because the Undertaker is a really beloved character. He's like a comic book character. He's a beloved character from our childhood. Same as John Wayne or John McClane or any action movie star you can think of, so it was really cool. I think everybody really enjoyed that."
He also spoke about the poor timing of his AEW Championship win, which came just a couple of weeks before fans stopped being able to attend shows as a result of social-distancing measures.
"It's not ideal. I won the World title on a Saturday, that Wednesday, a few days later, was my last time in front of an audience. So, that's not ideal timing to say the least. It's not for everybody. Yeah. Because it's a dark time in the world. So, it's a little weird. But, I have a task of carrying the torch through a really, really dark time. I'm not gonna complain about it."
Thanks to Fightful for the transcription.