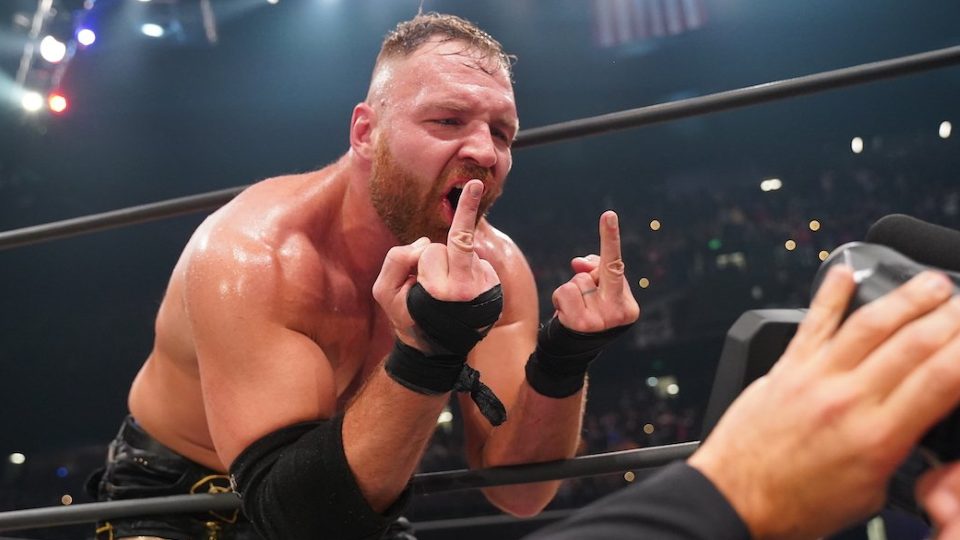 Before he joined AEW and was mixing it up with the likes of Kenny Omega, Chris Jericho and PAC, Jon Moxley was part of WWE and had matches with the likes of Randy Orton, Roman Reigns and Seth Rollins.
Speaking of Randy Orton, Jon Moxley has revealed that it was during a match with the Raw star that he realised he needed to change his original finishing move in WWE.
Before switching to the Dirty Deeds (now Paradigm Shift/Deathrider), Jon Moxley used a Headlock Driver as his signature move. While speaking to Fightful's Sean Ross Sapp, Moxley revealed why he decided to switch to the Dirty Deeds:
"The Headlock Driver's awesome if you've got the right guy doing it to the right guy. It can be like the nastiest, coolest piledriver looking thing in the world or if the guy's taller than you, which so many of the guys in the WWE were taller than me, it can be just really awkward and stupid looking. I think I gave it to Randy Orton one time, who is someone with a significant height advantage on me, it just was awkward. I was like, "That's it, I'm switching this up." It was [Joey Mercury's idea, actually,] to switch to the double arm DDT and I'd never really done that before. I really kind of perfected the timing and the snap and now I can do it in my sleep. One of the better looking ones I think you'll see."
Moxley is said to be very happy now in AEW and is enjoying also being able to work for NJPW where he is the reigning IWGP United States Champion.
Do you prefer the Dirty Deeds/Paradigm Shift/Deathrider or the Headlock Driver? Let us know in the comments.
 Thanks to Fightful for the transcription.