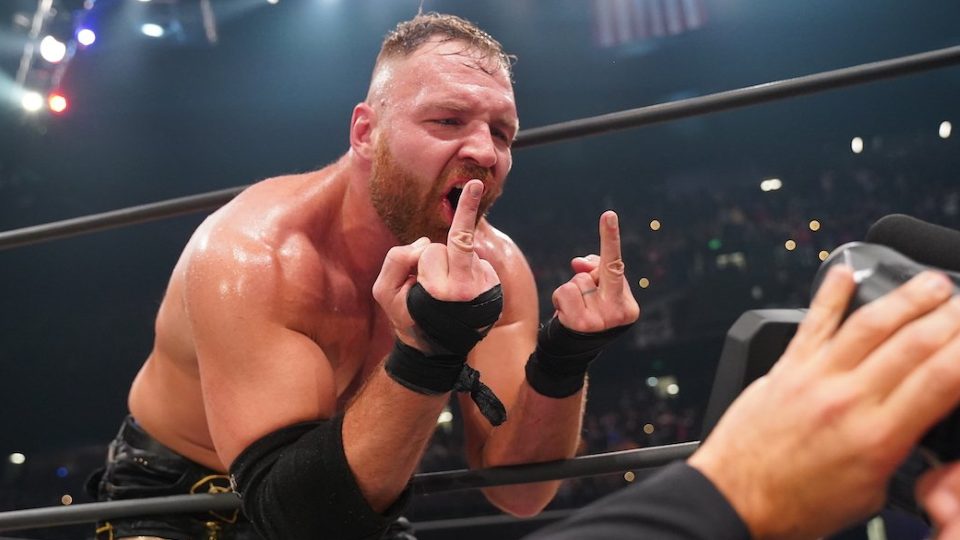 Jon Moxley defeated Chris Jericho in the main event of AEW: Revolution to become the second ever AEW World Champion.
Given the strength of AEW's roster, there are countless stars now lining up for a shot at Moxley, but it appears Mox is specifically interested in one man.
Speaking to the media after Revolution, Moxley said he would love to face Cody for his new championship, despite Cody previously promising to never challenge for it again after losing to Chris Jericho.
"A year ago, we had a conversation on the phone and said, 'Let's bring f**king pro wrestling back!' Pro wrestling that you grew up on. Not crap, not sports entertainment, not scripted, canned horsecrap. Pro wrestling. I'm telling you, it works. It's like mac-n-cheese, it's always good. We brought that back. The guy I had that conversation with was Cody Rhodes, who has put himself in a scenario where he can never get a World Title shot. I'm not gonna play that game. I'm not gonna live in a world where 'you beat everybody, except for Cody.' If he feels like he can beat me, he can get in the ring with me. We're gonna waive the little rule. That's a cop out. If he thinks he can beat me, I insist he try."
Moxley's first rival is not yet clear, but I'm sure something will happen on this week's Dynamite to show us what direction we can expect things to go in next.
Thanks to Fightful for the quotes.