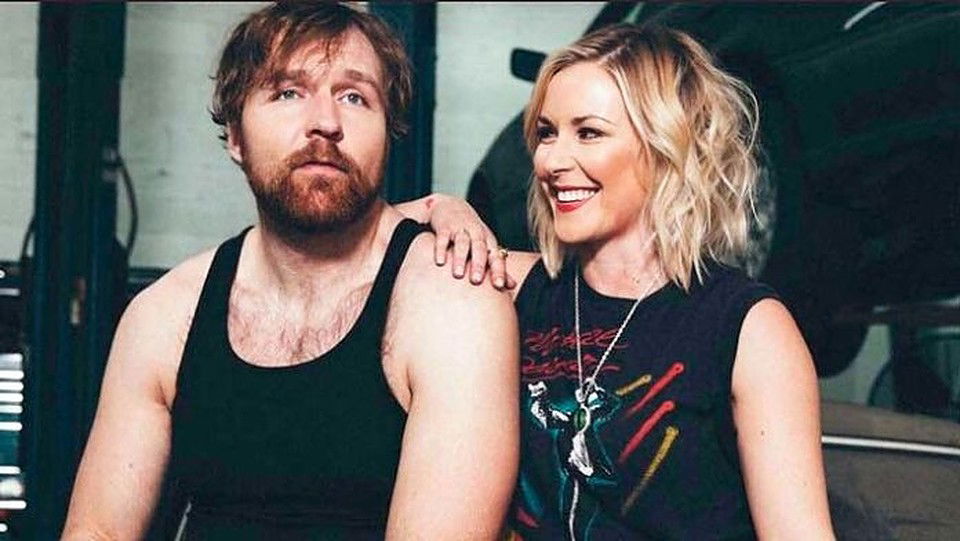 Jon Moxley and Renee Young are one of wrestling's most understated power couples, and by all reports, one of the most wholesome.
Despite working for warring companies, it appears that the two have managed to remain unaffected by it all, and Moxley remains incredibly supportive of his wife.
Speaking to AEW Unrestricted, Moxley said that he wants Renee to land a really well-paid talk show gig so that he can stay at home and get fat. Here is the quote, courtesy of Fightful:
"We're a true power couple. Our household has got revenue streams coming from Fox, WWE, AEW, New Japan, all the other projects. We go wherever we want. She came to Tokyo Dome the other day. I'll walk right into Monday Night Raw tomorrow, backstage if I wanted to, nobody will say nothing. I'm just kidding; they'd probably kick me out. I would never do that. We've surpassed any bullcrap kind of thing.

"She's such a valuable asset there and her career is on the ups. She has big stuff coming and whatever her ultimate goals are, she'll go going after that and I'll be right behind her. She's been behind me throughout this whole thing. All that said, it'd be so much easier if she was just here. Just make my life so much easier if she would drop all her career aspirations and she followed me around the world while I did wrestling.

"She's a woman in power and in charge. I'm hoping she gets the Today Show, one of those gigs. Then I can truly check out and just get fat. That's the ultimate goal. If she gets the Kelly Ripa gig and she can be my sugar momma. I'll do one Indy show a year and look like Arn Anderson."
For those who may not be aware, a sugar momma/daddy is someone who pays for everything while their partner lives a life of leisure.