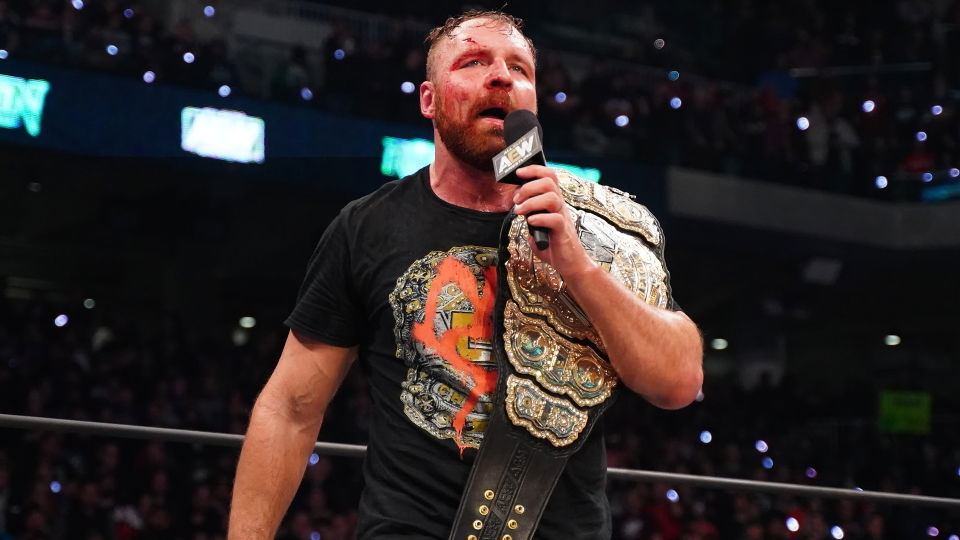 On Saturday evening at AEW Revolution, Jon Moxley (formerly Dean Ambrose) defeated Chris Jericho to win the AEW World Championship. He is only the second man to ever win the company's world title.
The action was hard-hitting, and Moxley has revealed that he was not only busted open but also "half-concussed" during the world championship match.
Speaking to the media after the show, the former WWE star claimed that he was "half-concussed" during the big match. He would go on to explain how he dealt with being busted open during the bout:
"[Jericho] threw my head into the ring post on the floor and I basically head butted a steel post about as hard as it could be head butted.

"I was seeing triple for a minute out of my one eye. I still feel a little woozy. I was like, 'whoa, this isn't good.' Then I felt that hot instant feeling of knowing when you're lacerated. At the last pay-per-view, it happened too except it was in the back of my neck, and I was like, 'oh! put pressure on the wound.' So that's what I did tonight, I put pressure on the wound."
Like Moxley, another former WWE star may be on his way to AEW as the company has teased that Matt Hardy may be revealed as the leader of The Dark Order.
Do you agree with AEW's decision to put the World Championship on Jon Moxley or do you think it was too early to take the title off Chris Jericho? Let us know on Twitter.