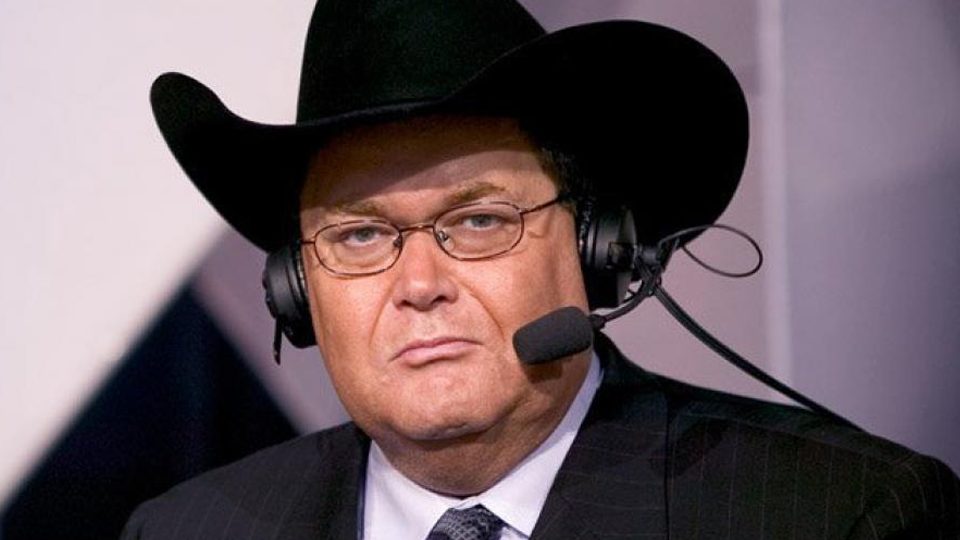 Jim Ross talked John Cena on his April 23, 2020 Grilling JR Podcast.  April 23 happens to be John Cena's birthday and JR's podcast focused on the birthday boy.
Ross was asked if he knew John Cena was going to be a superstar:
"When I got back, I had the car service take me to the office…I told him I've agreed to terms with a WrestleMania main eventer in 5 years."
So, if Jim Ross was so confident in John Cena, why does he think fans ultimately decided to boo him?
 "This is very arguable.  It could have been something to do with the fact that John was overexposed.  Fans thought he was being forced down their throats.  It was just an uncomfortable fit at times because there was really no other reason to not like John.  Then it became like a trend.  When people first heard it on television, you think, that's strange.  Then you go to another market for Monday Night Raw and they are booing again.  I think it was monkey see, monkey do."
He's the standard-bearer, the benchmark and the epitome of what it means to be a Superstar in #WWE and in life. Happy Birthday to 16-time World Champion, @JohnCena! pic.twitter.com/cJCF2CrKl1

— Vince McMahon (@VinceMcMahon) April 23, 2020
WWE would never force anyone down fans' throats. Cena wasn't the first "good guy" WWE fans turned on. Hulk Hogan got booed by the end of the Red and Yellow run.  Roman Reigns is now getting the same treatment.
What does JR think Cena's legacy will be?
"One of the top 5 babyfaces in the history of WWE, without a doubt, hands down.  A personal favorite of mine because of his character and his work ethic and his integrity.  You never had to worry about John Cena embarrassing the company outside or inside of the cocoon.  Saying he is a top 5 babyface in WWE history, that includes Bruno, Hogan, Austin, Rock, Undertaker, all these dudes.  He belongs in that same conversation."
I'm not a math major, oh wait, I actually was, but Jim listed 5 guys in addition to Cena. So, I wonder just who on that list would Jim take off?
Let us know where you think John Cena ranks in terms of all-time greats on Twitter.