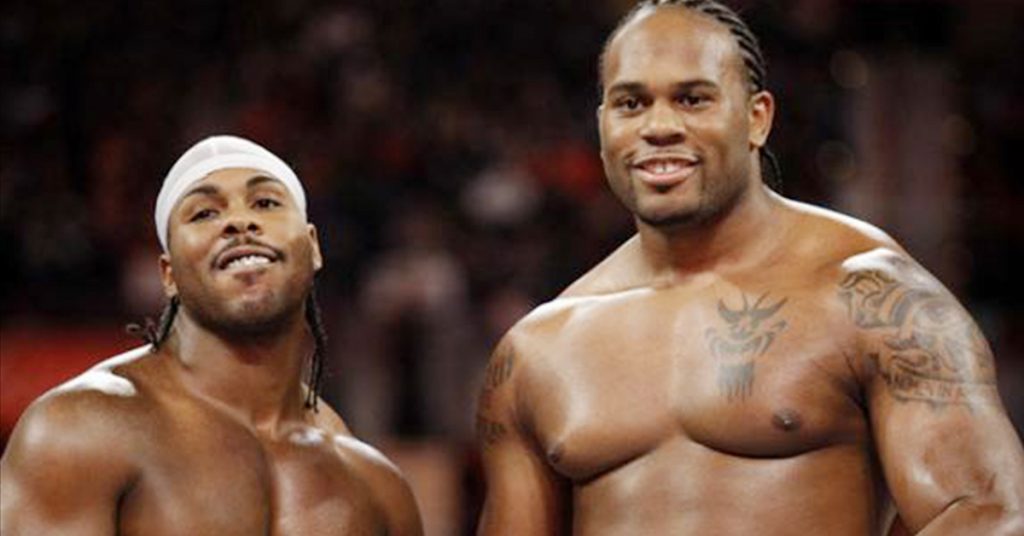 It has been a heartbreaking 24 hours for the world of wrestling, after it was reported that former WWE star Shad Gaspard was missing after being swept out to sea by a riptide while swimming with his 10-year-old son off the coast of Los Angeles.
According to witnesses, Gaspard called for his son to be rescued, but was then swept away himself, and he has not been seen since.
Several WWE and AEW stars have paid tribute to Gaspard, including close friend and former tag partner JTG, who posted the below image on Twitter.
— JTG (@Jtg1284) May 19, 2020
There have been conflicting reports regarding whether LAPD is continuing to search for Gaspard, with one journalist reporting that the search had been called off, and another reporting that the search was ongoing.
Either way, the likelihood of finding Gaspard alive are unfortunately incredibly slim, considering the manner of his disappearance.
If you have any information regarding the whereabouts of Shad, do get in touch with LAPD as soon as possible.
Tweeted at the request of Shad's family.@Shadbeast 's family appreciates all the love, support, and concern through this horrible ordeal. At this time they are not ready to make any public or official statements to any media outlet And ask all to respect their wishes.

— MVP (@The305MVP) May 19, 2020
Shad's family has asked for privacy during this time.