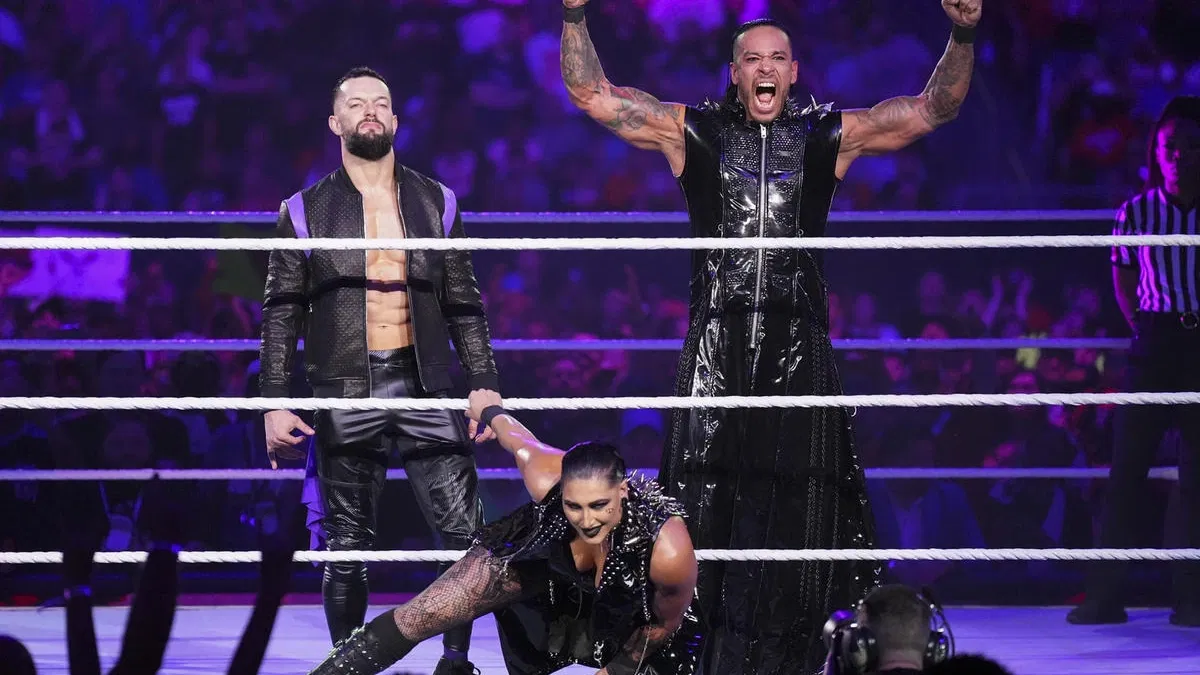 An in-ring promo from Judgment Day and a shocking attack kicked off tonight's WWE Raw (August 15) as their faction continues terrorizing Raw.
Damian Priest told Edge that he heard what he said last week and is happy to double down with a stipulation for their upcoming match, saying:
"I don't sweat you, I don't need anyone to deal with you. That's where I put the final nail in the coffin of your career so there will be no Finn Balor, no Rhea Ripley… man to man, no Judgment Day."
He also said that Toronto will no longer be known as Edge's hometown, it'll be where Priest sends him back into retirement and this time retirement won't be filming TV shows "or wack movies," but Beth "wheeling you around and feeding you through a tube for the rest of your life!"
It was then that out of nowhere, Rey Mysterio appeared and attacked both Damian Priest and Finn Balor until he was face to face with a Rhea Ripley who was taunting him.
With Balor attempting to sneak in with a chair, Rey may have been deterred but wasn't out as he delivered blows for the pair after getting hold of the chair himself.
Mysterio's momentum was stopped by Rhea Ripley who prevented him from using the chair, giving the rest of Judgment Day ample opportunity to strike.
The segment ended with Judgment Day standing over Rey as referees attempted to protect him, standing tall as a dastardly faction!
Stay tuned to WrestleTalk for full coverage of tonight's WWE Raw!
Written by Amanda Savage
If you're in the UK but didn't manage to get tickets to Clash at the Castle on September 3, WrestleTalk is hosting a watch party at The Joiner on Worship in Shoreditch, London, and we'd love for you to join us! Click here for more details.