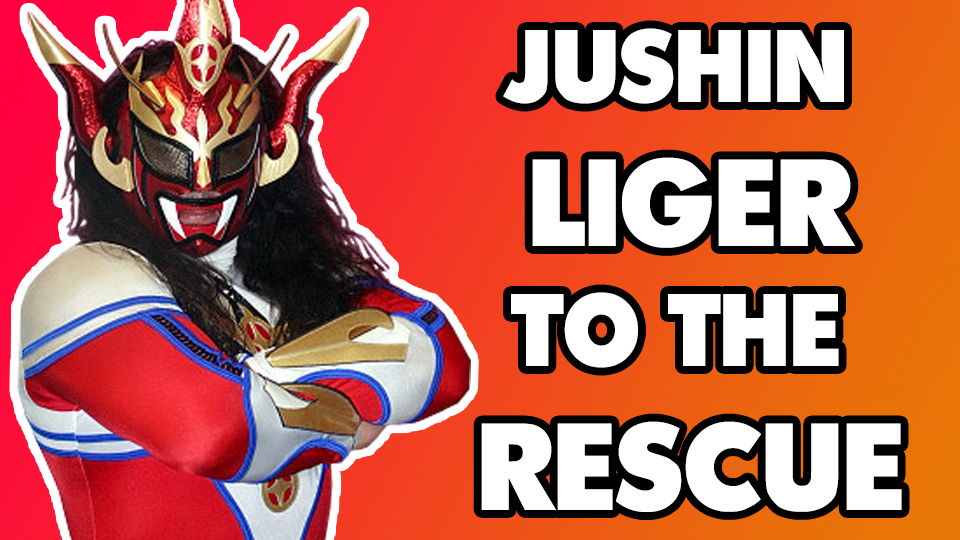 Remember, when injury befalls one of your rising stars, and you're in need of a last-minute replacement for your pro wrestling tour, then there's nothing like a manga superhero to fill the position.
The announcement of junior heavyweight legend Jushin 'Thunder' Liger to New Japan's Road to Wrestling Dontaku tour comes from NJPW Global after the untimely injury of Tetsuhiro Yagi. Yagi suffered a fractured right ulna (wrist bone) and was immediately removed from the tour, where he was to team or work with Tomoyuki Oka, Shota Umino, Yugi Nagata, Manabu Nakanishi, and others. Instead, it is the ageless Liger swooping in to work his dates.
The 53-year-old Japanese icon had intended to slow things down after announcing he'd competed in his final Best of the Super Juniors tournament last year. However, he's already had a busy 2018, wrestling on a much more frequent basis than some of our favorite American part-timers, and he still looks ahead to a dream match with Rey Mysterio Jr, something fans missed out on at New Japan's Strong Style Evolved show in California.
Yagi has been a prospect in NJPW's Young Lions program since 2017, and competed in last year's Young Lion's Cup. Like most NJPW young boys, Yagi is often seen on the Lion's Gate Projects, and opening much larger shows, finding himself in multi-man tag matches with his young stablemates, or aforementioned veterans Nagata and Nakanishi. While his injury is not considered serious, New Japan will be sidelining Yagi until their May 6 show in Matsuyama.
For more NJPW news and views, bookmark WrestleTalk.com.