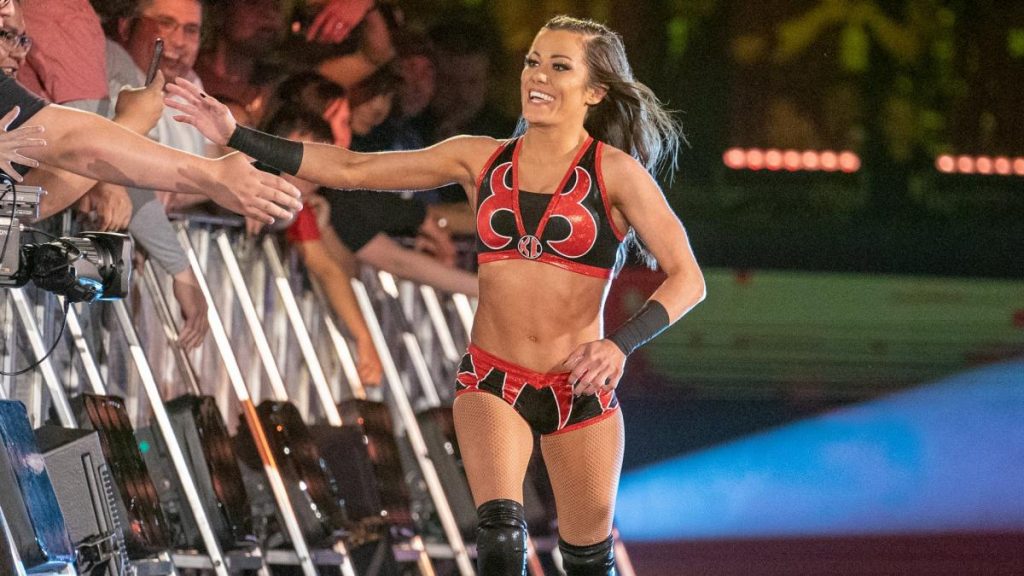 It was reported earlier this week by Casey Michael of Squared Circle Sirens that NXT star (and Ricochet's girlfriend) Kacy Catanzaro had left WWE due to a back injury.
While she has neither confirmed or denied the report, and you'd have thought she would have denied it if it was false, she has posted a GIF and a motivational quote on Twitter, so that's pretty much the same thing.
The GIF shows her hitting a modified codebreaker thing on Jessamyn Duke at an NXT house show.
I'm gonna do things people have never seen before. pic.twitter.com/G9KyFjD2R6

— Kacy Catanzaro (@KacyCatanzaro) September 3, 2019
Shortly before her reported departure, she posted another motivational quote on Twitter:
You just gotta do things your own way. Think outside the box. Push away that voice in your head that tells you to conform. Trust that little voice in your mind that tells you that you don't have to be like everybody else. ? pic.twitter.com/ZlLTX6YLiY

— Kacy Catanzaro (@KacyCatanzaro) August 31, 2019
Reading between the lines, I'd say she's done with wrestling for the time being and is looking at other potential careers for the future.
If reports of a back injury are accurate, we wish her a very speedy recovery and luck in whatever she chooses to do next.