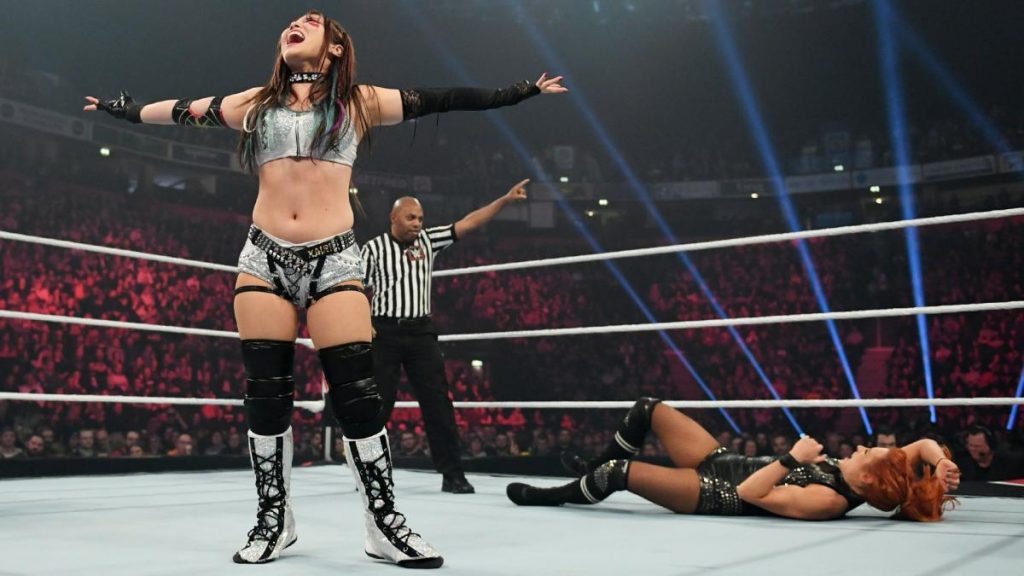 Last night at the TLC pay-per-view, the TLC match that main evented between The Kabuki Warriors and the team of Charlotte Flair and Becky Lynch certainly left a lot to be desired.
While the match might have been difficult to watch, you cannot place the blame at the feet of the four talented wrestlers in the ring. The match went downhill after Kairi Sane seemingly got concussed.
Many were very worried about Kairi following the match. A spot where she failed to bump properly for a Charlotte Flair spear left fans feeling very uncomfortable.
However, we now have a small update on the status of the Women's Tag Team Champion.
Taking to Twitter, Kairi tweeted a thumbs-up emoji, indicating that, thankfully, she is doing okay following last night's show.
??

— KAIRI /カイリ⚓️ (@KAIRI_official) December 16, 2019
It was also reported that Kairi Sane was seen walking backstage after the show went off the air, which is clearly a very good sign.
Despite this good news, I would not expect to see Kairi Sane on tonight's Raw in any capacity as she recovers from what was a nasty injury scare.
UPDATE:  According to Pro Wrestling Sheet, Kairi Sane is not cleared for action.  It is being reported that she was knocked out during the first few minutes of the match last night.   It is not clear how long she is said to be out of action.
Some have speculated that she was knocked out when she was slammed into the barricade by Charlotte Flair. Whatever the case, we wish her a speedy recovery.