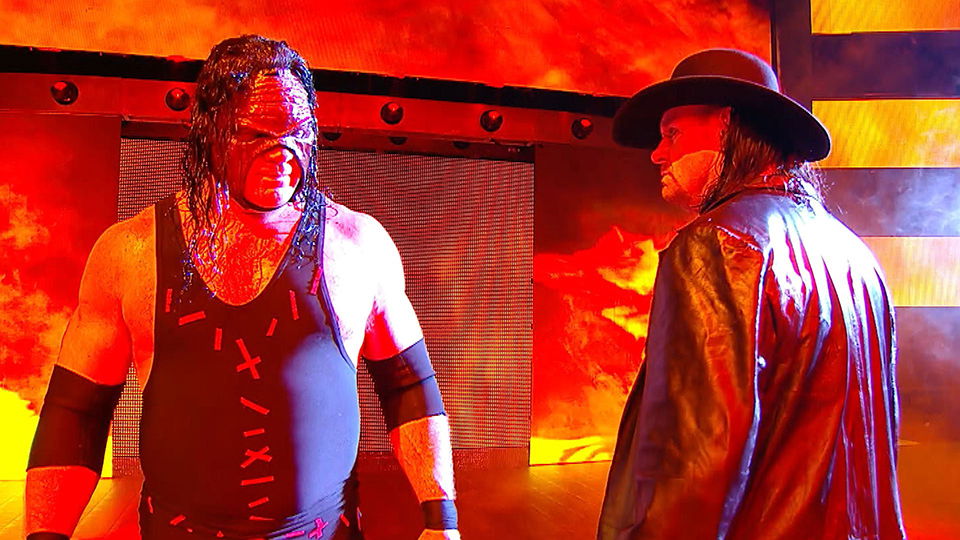 At Super Show-Down in Australia, Knoxville County Mayor Glenn Jacobs will descend into the depths of hell, and rise once (or twice, we'll keep you posted) again as the monster, Kane.
Fans were surprised last week when The Undertaker announced that Kane would stand in his corner at the October event to offset the presence of The Game's BFF, Shawn Michaels.
There have also been rumors that the old school Brothers of Destruction are re-forming for a match against D-Generation X at Crown Jewel.
Says Kane himself:
"Basically, WWE contacted me, and they wanted to do a really big show, or series of shows, that they wanted to do. "Of course, I was like, 'Hey man, Vince, I'm most likely going to be mayor,' and (Australia) was the arrangement we came up to."
Because Kane is currently serving as Mayor, WWE is making a donation of $100,000 to the Knoxville Public Safety Foundation.
'Special things'
While wrestling fans are excited to see the reunion, some of Mayor Kane's constituents may not be. They're not good with the idea of their mayor taking time away from his duties to wrestle.
In July, Jacobs spoke to those concerns. He said, "After I am elected mayor, I'll be mayor. (Though) I may still do a few special things."
There's precedent for it, too. Kane won't be the first wrestler-turned-elected official to perform at a WWE event. Jesse Ventura appeared as a special guest referee at SummerSlam '99 while serving his term as the Governor of Minnesota.