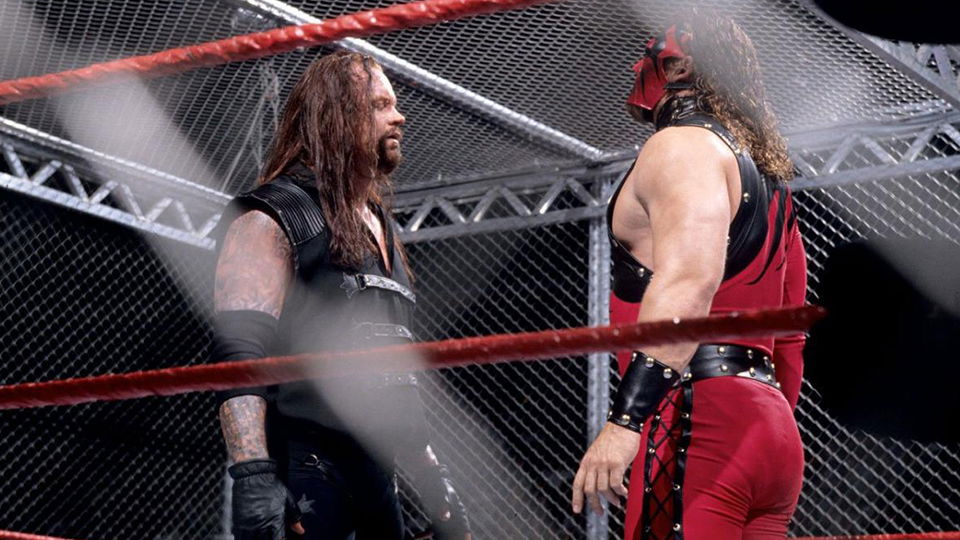 Kane had a difficult role when he started in WWE. As the kayfabe brother of The Undertaker, he had to emulate a good deal of The Undertaker's moveset and mannerisms. Not something you can just do without practice.
While speaking with Sam Roberts, Kane discussed having to practice being this new character. Here is the full quote, courtesy of Wrestling Inc.:
"In the weeks leading to that debut, I had gone up to Stanford and put on the entire outfit and worked out a little bit, because part of the character was taking moves from The Undertaker, emulating moves from The Undertaker. I had to practice doing the sit-up and making it look right, and some of the other moves that Undertaker did.
Kane also discussed performing the Tombstone piledriver, a dangerous move if done wrong.
"I never really thought about the speed of the tombstone. My two concerns were making sure that, first of all, it was safe for the person taking it. Second of all, it looked good. So it wasn't in my mind thinking I'm going to do that at a certain speed. I was like, 'Okay, I think we are ready to go' and from there, bam!"
Kane, of course, debuted at Badd Blood 1997 at the conclusion of the first Hell in a Cell match. He confronted The Undertaker and cost him the match and the two have been linked ever since.
What are your thoughts on the above story? Let us know in the comments on Twitter or Facebook.