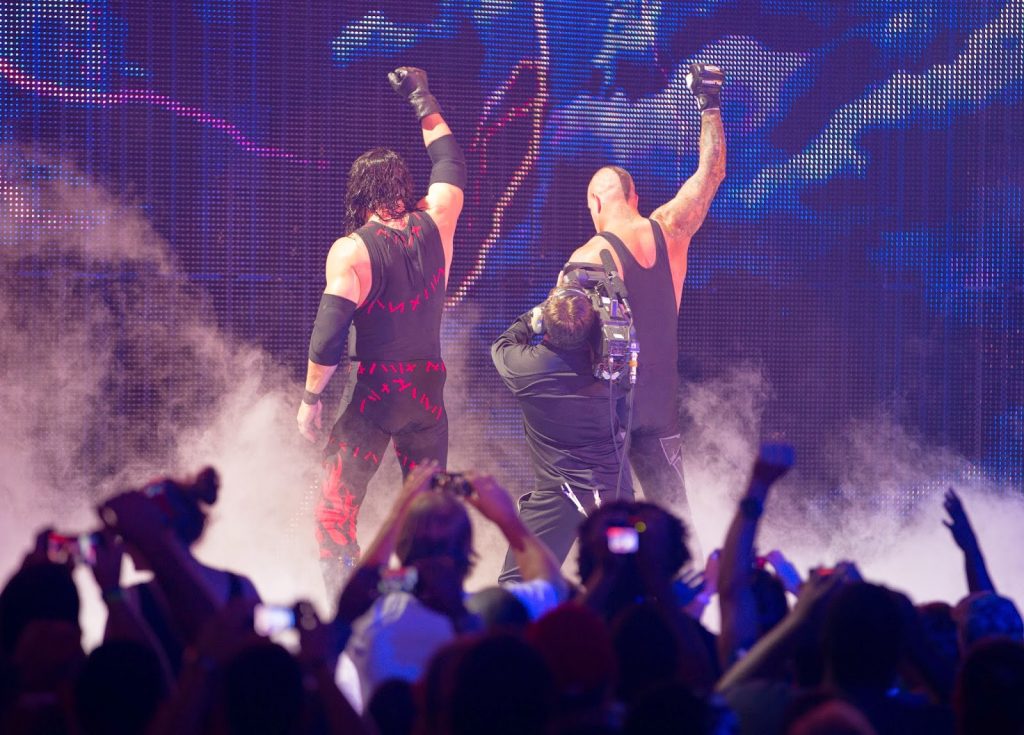 Last week we reported that wrestling legend Sting would be up for coming out of retirement for a WrestleMania match with the Undertaker, and he's not the only one who fancies one more match with the Phenom.
Speaking to Corey Graves on last week's After the Bell podcast, Mayor of Know County Kane revealed that he too would love to have a final match with his brother of destruction, but rather than facing him, he wants to tag with him.
"I'm never gonna leave WWE. Like anyone that's been there for a long period of time, I don't think you ever want to. And man, I'd love like one last match with Undertaker, the Brothers of Destruction against someone. That would be so awesome. So yeah, I always — it's true. In WWE, you never say never. And when it comes to me, that's how I treat my career going forward."
The last time Kane and the Undertaker tagged together, it was a bit of a disaster. The match came at Crown Jewel 2018, and happened to be against Triple H and a returning from retirement Shawn Michaels.
Kane's mask fell off, Triple H tore his pectoral muscle, and it was more of a drunken bar fight than a choreographed wrestling match.
So who would they face? Well it could pretty much be anyone, but knowing WWE it'll be someone else who can barely move.