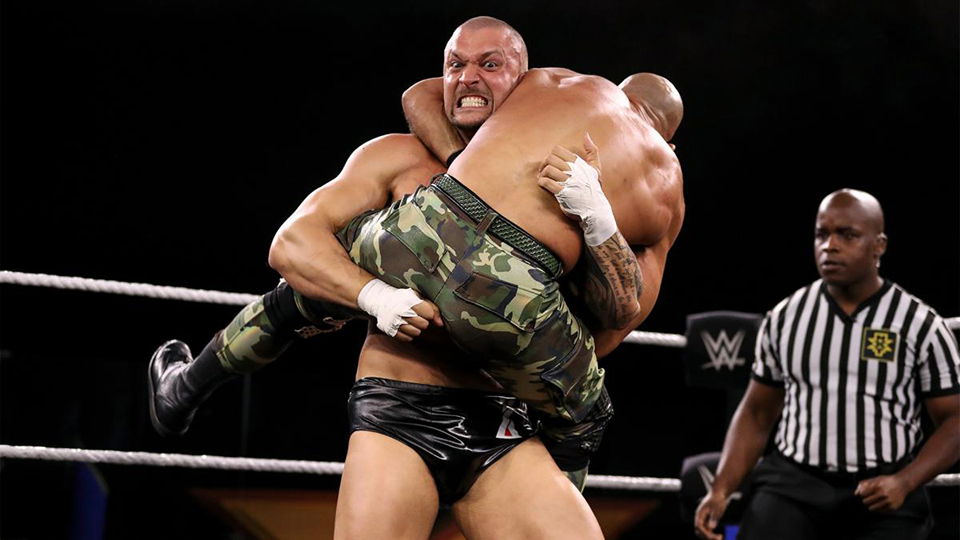 Karrion Kross has made a hell of an impact so far in NXT. Most recently, he decimated Tommaso Ciampa at NXT Takeover: In Your House.
Prior to his time in WWE, he was known as Killer Kross. Some fans wanted to see him use his old name in NXT, but you could understand WWE not wanting to use "Killer" in one of their star's names. Now, Kross has discussed possibly using the name in NXT. Here is the quote from his interview with Sports Illustrated:
"I think it's fair to say anything is possible, so I wouldn't discount it. On the other hand, I have not been stifled whatsoever creatively since I have arrived here. I feel like what we have done, from Killer to Karrion, is expand the character. This is something I personally always wanted to do. I've been sitting on concepts and ideas for an extended period of time, exercising the patience over the past few years not to do them. I've been waiting for the right platform. Now we're here. Being part of the process, it's everything. That allows [the character] to organically breathe when people are watching. That's always been my main goal—make things feel as organic as possible."
It is clear WWE has big plans for Kross in NXT. He has all the potential to be a top star in the promotion, all we have to do now is wait and see.
What do you think of Karrion Kross so far in NXT? Let us know on Twitter!