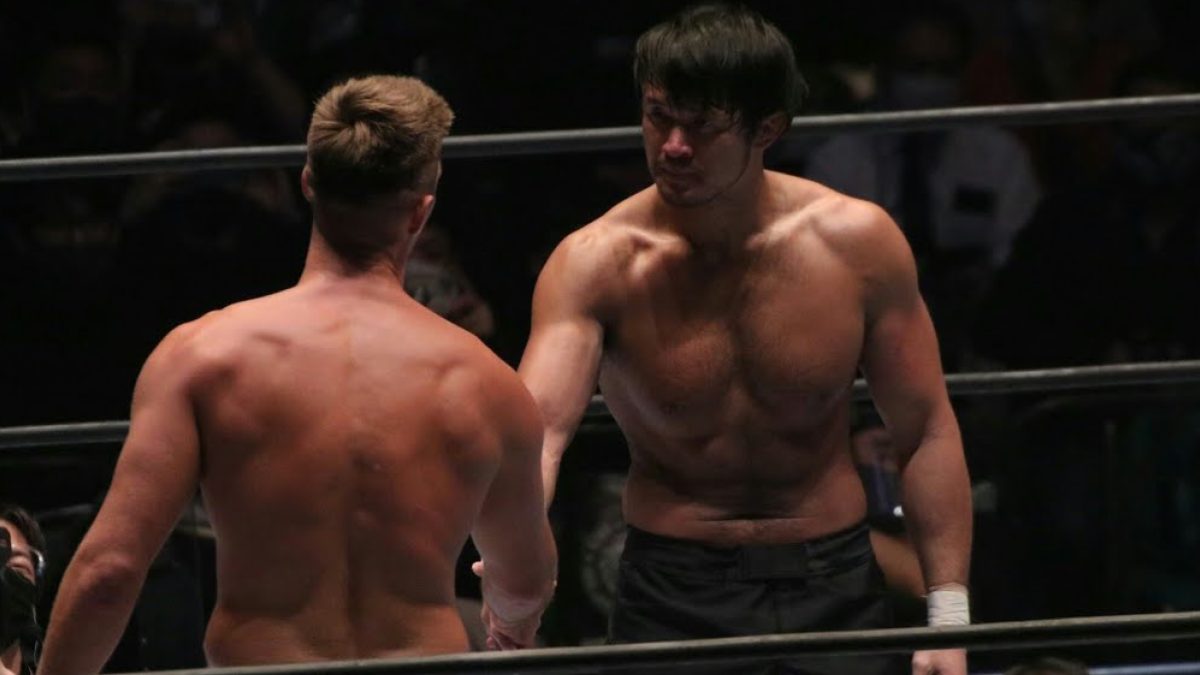 Katsuyori Shibata has provided an update on his current wrestling status, recalling the origins of his surprise in-ring return during the G1 Climax 31 final event.
During the October 21 show, Shibata wrestled Zack Sabre Jr under UWF rules his first bout since 2017. It had been stated, following surgery after suffering a subdural hematoma in the ring, that it was unlikely that Shibata would ever wrestle again.
Speaking with NJPW, Shibata explained that he approached the company to pitch the bout, wanting to take a step forward:
"I'd suggested to the company what I wanted to do, and they made the connection to Zack, so it was a bit circuitous. But he'd been bringing my name up in his comments backstage, and at any rate, from when I first got hurt and started thinking about what I could do, I figured the best way would be to start with something that didn't involve any strikes. Not just for me, but for the people watching as well.

"What you saw with the grappling rules thing, that was a step forward. A big step forward, like something went from zero to 1 in my mind, but a step forward. And it took me four and a half years to get to that point; not a two steps forward one step back thing, but the culmination of a ton of effort and inching forward to that point."
Shibata is currently the head coach of the LA wing of the NJPW Dojo. Stating that his skull has completely healed, Shibata noted that he is able to train, saying:
"In the match you can see me doing a headstand as well. That was all part of the confidence I'd built; it's been this long since I had surgery, and my skull is completely healed up and hardened now.

"(The match with Zack Sabre Jr) wasn't the end point. There's more to this.

"I've actually been sparring a fair bit with (Ren) Narita and (Yuya) Uemura over in the States. Being able to train like that is a big deal to me; if I couldn't, it would disqualify me as a coach really. They say those that can, do, and those that can't, teach, but it's not true- the teacher has to be the strongest one in the room.

"(On if he has a plan) I do, in as much as I think if I don't have something to work toward, I would be spinning my wheels. Obviously I understand the people that feel I shouldn't push myself, but at the same time, nobody knows where my body is at better than me. I don't want to cause the company, or any of the other wrestlers any trouble, or put anybody in a bad position. I know what I'm capable of, and I know best where I can take things."
It isn't currently known when Shibata plans to return to the ring.
To make sure you stay updated with all the latest wrestling news, add WrestleTalk.com to your Google Discover feed and follow us on Twitter!