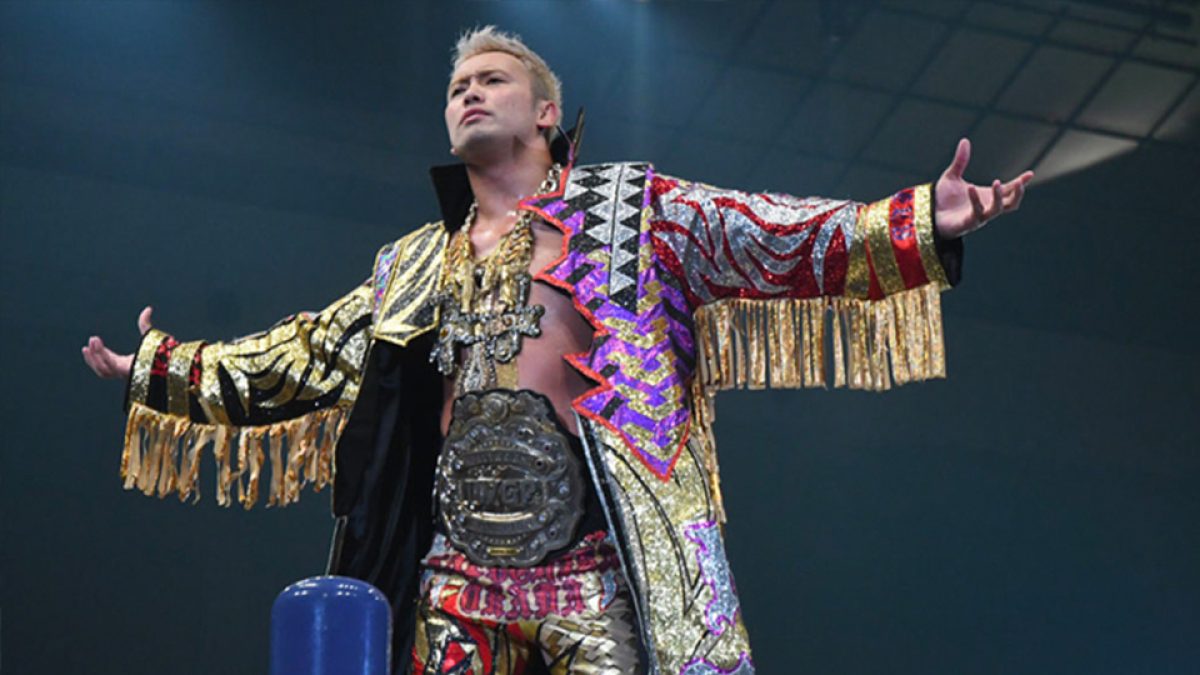 Kazuchika Okada made a surprise appearance at today's NJPW show, following news that he had tested positive for COVID-19 earlier this month.
Before the May 26 Road To Wrestle Grand Slam card could commence, the former IWGP Heavyweight Champion took to the ring in Korakeun Hall. Okada asked fans how they were doing, before stating that he felt great.
Discussing the fate of the vacant IWGP World Heavyweight Championship, Okada told fans that it was time for him to take the lead. Admitting that he wasn't dressed for action, Okada exclaimed:
"I'm taking my title shot. I'm in street clothes tonight, but next time you see me I'll be in my ring gear and kicking ass."
Okada elaborated on his words backstage. Recalling that his championship title shot was postponed due to illness, The Rainmaker declared himself fit and healthy, ahead of the May 29 show.
Explaining his actions, Okada said:
"It's been a hectic few days, but like I said in the ring, I'm doing great. I had COVID, and my matches were delayed. Yokohama Stadium and Tokyo Dome might have been postponed, but to further postpone my (IWGP World Heavyweight Championship) challenge, now that I'm fit and healthy, I can't let that slide. So that's why I took the time to come out here and say what I said."
The former IWGP Heavyweight Champion also expressed his gratitude to NJPW and medical professionals. Okada recently revealed that he was one of the NJPW stars who had previously tested positive for COVID-19.
As per NJPW1972.com, Kazuchika Okada will officially challenge for the vacant IWGP World Heavyweight Championship at Wrestle Grand Slam. His opponent for the event is currently unknown.
Via NJPW1972.com.
What are your thoughts on the above story? Let us know in the comments on Twitter or Facebook.