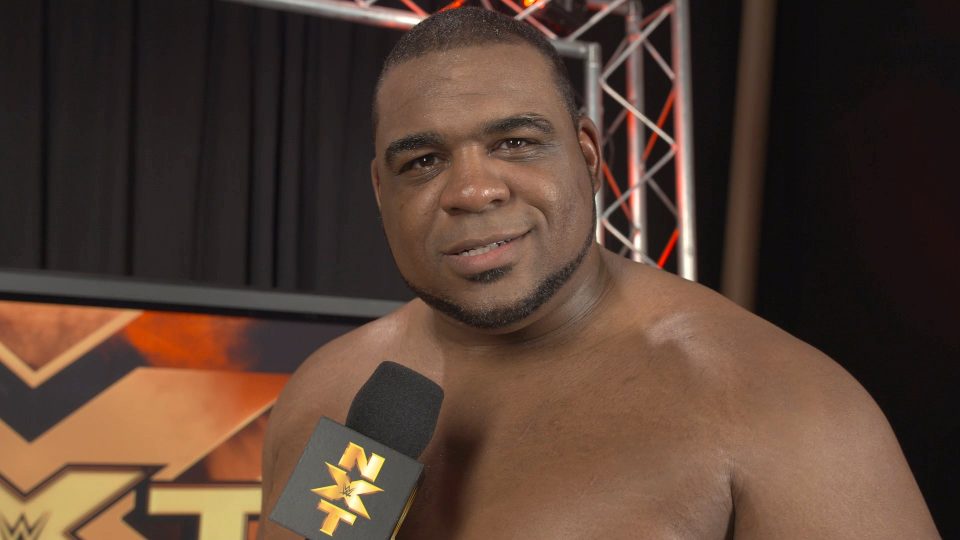 Speaking to Corey Graves in a recent appearance on After the Bell, Keith Lee revealed that prior to signing with WWE in 2018, he had been rejected by the company several times.
Lee exploded onto the scene and into the hearts of many after his performance at this year's Survivor Series, eliminating Seth Rollins and nearly defeating Roman Reigns to win the match for NXT.
However, Lee revealed to Corey Graves that it hasn't always been as rosy for him.
"About three years in (being a wrestler), some people know him as Lance Archer, some people know him as Lance Hoyt, was in the WWE and said to somebody that I should be one to look out for. Then, I got invited to do some work. In my case, I got thrown into a barricade by one Mr. Triple H and also got poked in the eye by Shane McMahon and punched in the face by Vince. That was my introduction to the bosses of today.

"At some point, I gained interest in that first meeting and ended up with my first try out. That was in 2008. I was turned down. In 2011, I did some extra work, and I got asked to come back for another tryout. I was also turned down. I wasn't really sure what I was going to do-wrestling wise going forward. In 2013, when the Performance Center first opened up in the fall, I was part of that first class. Then, I was turned down a third time, so, I wasn't really sure if I was going to continue wrestling.

"Then, I had a conversation with Dusty Rhodes and William Regal and some brief words with Jim Ross. If I hadn't spoken with those first two (Rhodes and Regal), I don't think I would have continued wrestling. Eventually, I did enough good deeds and turned a few heads and shocked enough people, that eventually, they (WWE) came looking for me."
Lee explained that his current focus is the NXT North America Championship which is currently held by Roderick Strong, but he also said he wouldn't say no if the main roster came knocking.
"I don't know what my future is in NXT right now. I know I have an opportunity to earn my first piece of gold in the WWE, and that's extremely important to me. I think it's something that can be a defining moment in everything that I've said about myself, and proving it. My focus is there right now, but I certainly wouldn't turn down any opportunity of going to other places, in terms of Raw or SmackDown. It'll just depend on how, for lack of better terminology, how the cookie crumbles."