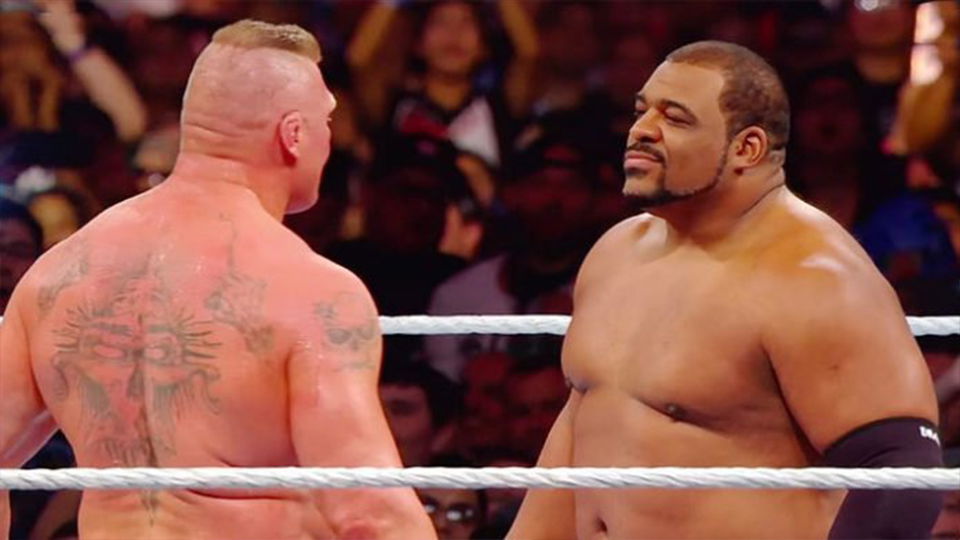 Keith Lee made a pretty big impact in the Royal Rumble this year. He was one of the major threats to Brock Lesnar in the match before he was eliminated. Now, we know that he wasn't told he was in the match until a couple hours beforehand.
Lee recently spoke with talkSPORT where he discussed his Royal Rumble experience. Here is the quote from his interview with Alex McCarthy:
"If I'm going to be 100 percent honest, I didn't know I was going to be in the Royal Rumble until about two hour before the Royal Rumble. That day was just me there in case I'm in the Rumble [laughs]. That's really what it was.

And I knew like hey, there's a chance I could possibly be in this, so really the day was just relaxing a little bit and seeing some of the extra talent I was familiar with – because obviously I'm from Texas – and watching, trying to learn what I can.

Once I found out, I was like 'oh, OK!' And I kind of let that be and got myself together and get dressed in a timely manner, because I'm very slow to get my gear on [laughs].

Eventually we got to the point that it was time and I'm just seeing this guy demolishing people [laughs] left and right! I'm thinking I need to go out there and fight this man. I'm not about to go out there and get dumped like 90 percent of the people that have come out here."
Lee and Braun Strowman ended up brawling and Lesnar was able to eliminate them both.
"…And then the moment I got to the ring, I felt everything. From the fans, to Heyman, to the atmosphere, the announcers – then I looked at Brock and I was like 'Oh, this is a big deal right now!' People are losing their minds and I'm fired up.

When I stepped in the ring it's this incredible moment. I don't know what to call it; it's like Hulk meets, I don't know… Godzilla or something?!

When I get to the ring, I don't even know how long we stood there! It just felt like an explosion. The atmosphere alone was just pure electricity. The experience was magical to say the least.

You can feel something different when you step into the ring with a Brock Lesnar and I love that. So it was exciting and it felt like the place for me. And I love that."
Surely if they both stay in WWE for long periods of time, Keith Lee and Brock Lesnar will clash in a proper match. It will simply be a matter of where and when that match will take place.
Lee is still in NXT and will take on Adam Cole in a Winner Take All match tonight at Great American Bash.
Do you want to see Keith Lee face Brock Lesnar? Let us know on Twitter!