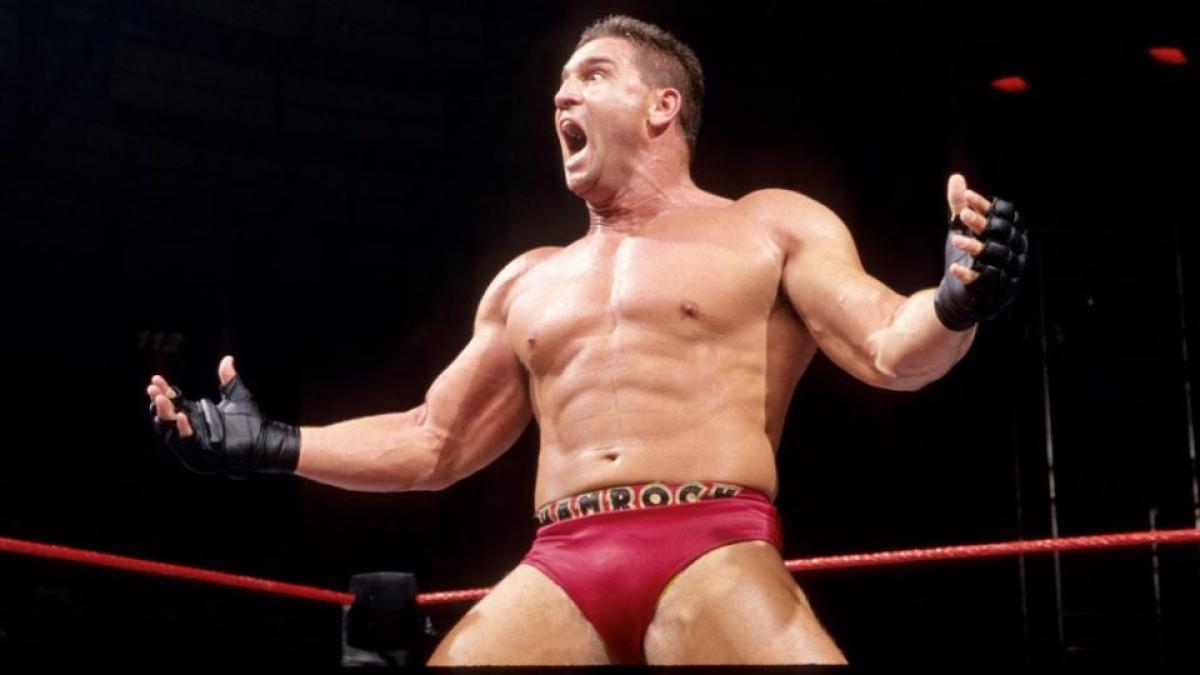 Ken Shamrock has detailed some storylines that he said no to during his time at WWE.
The UFC Hall of Famer and former WWE pro wrestler made the comments during an interview with Steve Fall's Ten Count.
Shamrock was explaining how he did not want to destroy his reputation as the world's most dangerous man when he recalled the spots he turned down, including a match-up with Chyna.
He said:
"So when I went in there (to WWE), one of the things that I made it really clear was that you know, I have my reputation, my name. So if things made sense, and the angles or storylines made sense and that I wasn't going to be, you know, crushed as the world's most dangerous man through all these different scenarios, I would be okay as long as they didn't destroy what I already built.
"So I just felt like, at that time, after the thing that happened with Bret, they had some other things they wanted me to do like wrestle with Chyna, which is something that I told them because my kids were five, seven, and nine or something like that at the time, and I had always told them, 'you don't hit girls.' You know, it was just a thing, right?
"They would go into school and these kids believed wrestling was real. So then they wanted me to go in there and fight Chyna, I was like, 'I can't do that', and they're like, 'Well, why not?' I'm like, 'Because I've been preaching to my children that you don't hit women.'
"Well, but this is just entertainment.' It's like, 'But they don't know that', right? …So I didn't want to do that, but we worked around it. We figured it out."
In addition to turning down a match with Chyna, Shamrock recalled a bizarre storyline that he also said no to.
He explained:
"Then there was another thing they wanted me to do this incest angle with Alicia, who played my sister. If I wasn't married and had kids and you know, all this, I would have done it, but just not for me.
"Like, I mean, I was already in the mainstream. I'd already built my name. I was already down the road. I already had a family and that just wasn't for me. But if you'd asked me when I was 22 or 23 years old, absolutely, but just not the right time for me."
Ken Shamrock is referring to his WWE kayfabe 'sister'  named Ryan Shamrock, who was played by Alicia Webb in 1999.
In the interview, Shamrock also explained what it would take for him to make a WWE return. You can read more about this right here.
Transcription via WrestlingNews.co
Check out WrestleShop.com for all your favorite WrestleTalk merch, the WrestleTalk Magazine, wrestling shirts for grown-ups, and more!