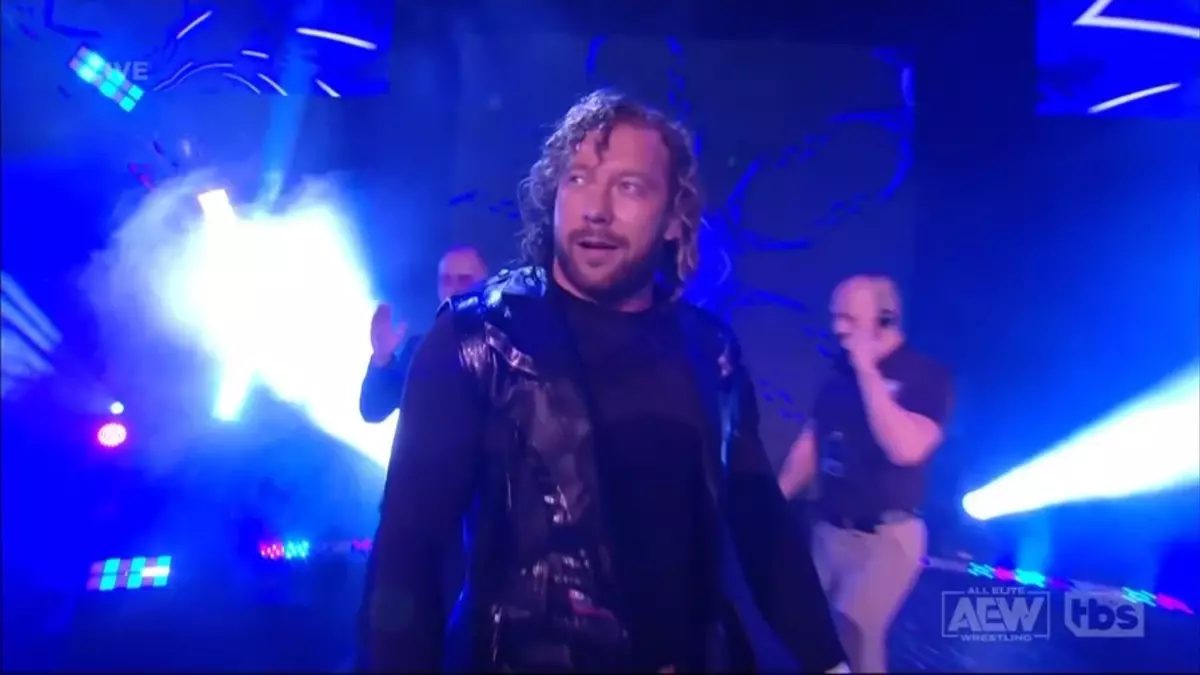 Kenny Omega took time to address the AEW Dynamite live crowd after the show; find out what he said "as long as this is never aired."
According to a report from PWInsider, Kenny Omega took time to address the AEW Dynamite crowd after the show went off the air.
After the show, Kenny Omega took to the mic to address the crowd, noting appreciation for fans as well as his recent recovery.
Saying that it is always a pleasure to perform, he was feeling as though he could talk to the crowd "like a regular human being."
Omega shared with the crowd he had questioned himself many times over the months being out with injury and questioning whether or not he could return to perform at the level of others.
While he noted that it will take him some time to catch up to everyone else and also some time before he could challenge for a single's title, he is glad everyone is with him on the journey.
Omega said that he may cheat every now and then and he "isn't a good guy" but everytime they show up, you are seeing a legitimate Kenny Omega and Young Bucks performance.
Throwing a little bit of shade perhaps, Omega said they aren't a tribute act or a parody but they are trying to leave a legacy behind and they aren't here for selfish gains.
Kenny Omega also shared that it wasn't about match ratings or even making money for their own families but "changing the world and the wrestling world and the way that fans consume it."
Omega also promised that they are going to give the fans the best trios matches, singles matches, hardcore matches, women's matches and that was always the mission statement.
Adding that "as long as The Elite are here" they will make sure that fans get that variety, win, lose or draw.
He put over the Bucks for getting them the win tonight and added that finally, on TV he may blame the fans and hold resentment towards them but deep down inside, "as long as this is never aired," he does appreciate the fans.
And the fans appreciate you Kenny Omega! Welcome back to the best bout machine, who as Justin Roberts reported tonight, sometimes uses airports in North Carolina.
If you're in the UK but didn't manage to get tickets to Clash at the Castle on September 3, WrestleTalk is hosting a watch party at The Joiner on Worship in Shoreditch, London, and we'd love for you to join us! Click here for more details.