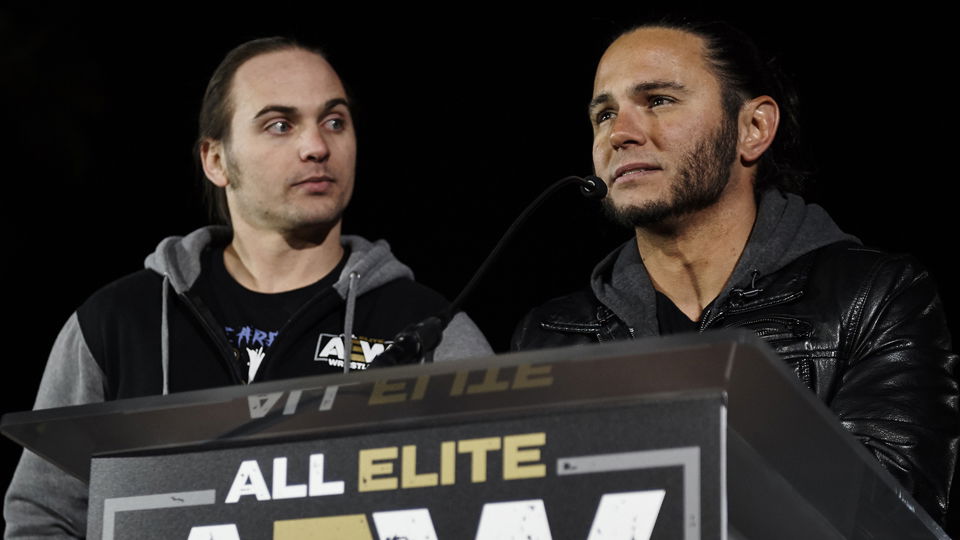 Kenny Omega and The Young Bucks did an hour-long Q&A session at the Chicago Comic and Entertainment Expo (C2E2) over the weekend in which they gave some interesting insight into AEW's future plans.
The trio outlined AEW's future touring schedule, noting that the plan is for the promotion to become a full-time touring brand, albeit on a schedule "not as crazy as WWE, because we all have families".
Kenny Omega said that while at the moment some of the AEW talent are in their early developmental phases and are encouraged to honour their bookings because AEW doesn't have the dates to help them hone their skills, that will likely change in the future.
"Eventually's we're going to have a pretty full-time schedule," says Omega, "I would imagine that most people will more or less be with us full-time".
Nick Jackson had earlier talked about whether contracted talent would be allowed to work elsewhere and specificall whether the Bucks and Omega would be wrestling for other groups.
"It'll depend on what type of contract you're under. For the three of us, we won't be doing anything. We might go to China, actually. That's a spoiler alert. Certain wrestlers, we're going to want them to not get ring rust so we're going to encourage them to keep doing their bookings. We want them to be ready."
To us, that sounds like the Bucks and Omega will be hitting Chinese promotion OWE at some point this year, which is not a major surprise as the group is a partner promotion of AEW much like AAA, where the Bucks wrestled recently.
Thanks to Fightful for the transcription