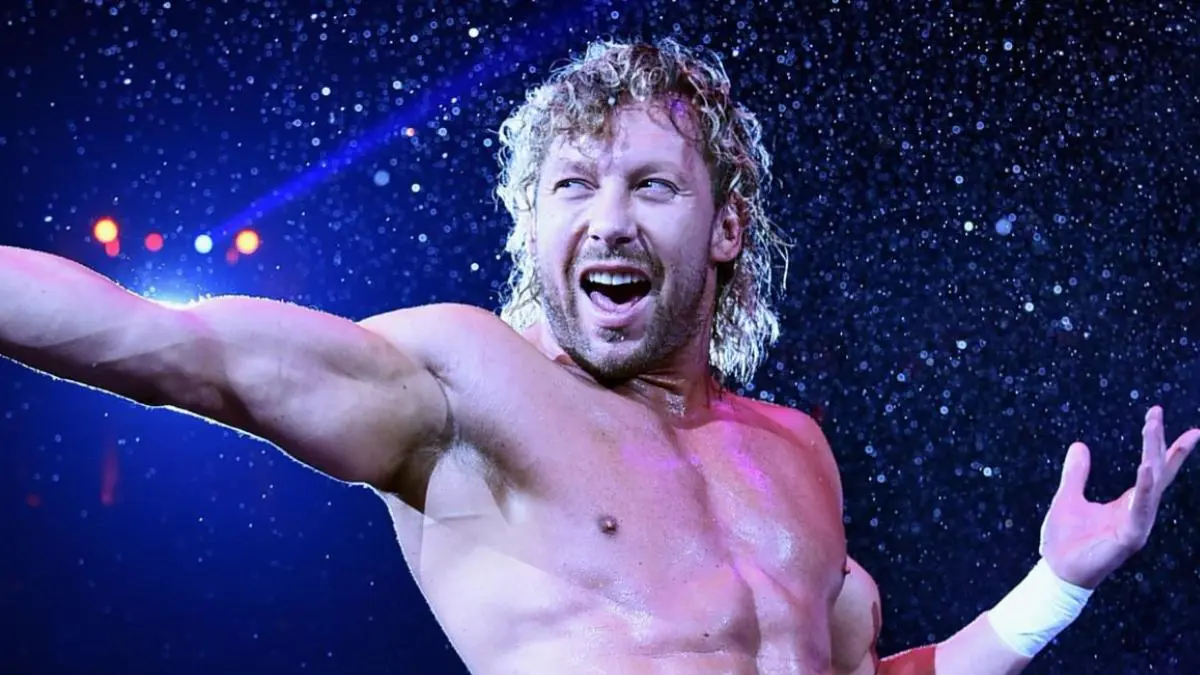 Former AEW World Champion Kenny Omega has opened up about his vertigo during his time in NJPW.
Omega hasn't wrestled since Full Gear 2021. He has taken time away from the ring to take care of several issues, and has underwent 'multiple surgeries'.
The star recently revealed that he has suffered with vertigo since 2018, and has had to deal with the ring 'spinning' during his matches.
In a new interview with Sean Ross Sapp of Fightful, Omega noted that he first found it an issue during a match in the NJPW G1 Climax tournament.
Recalling a scary moment, Omega said:
"I first noticed that it was an issue that had turned up in one of the G1, it's called the semi-finals match, it was the block B decision-making match to decide who was going to go to the finals and I had one of (Kazuchika Okada's) dropkicks – this I guess all sort of ties into Forbidden Door in sort of a way – but I had taken one of Okada's dropkicks from New Japan who we're working with coming up this weekend, and it was just one of those strange… it happens once every million times, the way that he turns over on the dropkick, the way that I had fell, put me right underneath his knees so he kind of did like this backflipping knee drop onto my temple.

"I guess it put something out, I guess it put out my C1 in my neck, I thought it was just more of like a traumatic blow, like blunt force trauma to the head type thing, it was a big knee drop on my head.

"What I didn't realize until the day after, in the morning, was that something was out, something was wrong. As soon as I stood up, I fell over. You know, you think you're going to walk straight but you're walking at an angle, I fell into a dresser and knocked over a bunch of stuff that was, you know glass and things, it was rough.

"It was scary so I thought okay, I'm going to calm myself, I'm going to calm my breathing and go back to bed and hopefully, when I wake up this will all be like a terrible memory… and I was able to figure out what made it really bad was when I had to get up from a lying state, flat on the ground.

"I had just put it in my head what I was going to do in the match, whatever I do I have to avoid being on my back flat a lot and try to be on my side or at least set to a side position as quickly as I could regardless of what happened in the match.

"And I remember near the beginning, I remember it like it was yesterday there was a part in the match where I take kind of a jumping neckbreaker type thing and I just stayed lying on my back too long and for a second I was like, 'oh no', like I just did myself in, I totally forgot and this is going to get really rough because we've just started this match, we're about like five, seven minutes in, but we were able to get back on track.

"It worked out alright but it was scary and it had been a problem that if my C1 went back out, it would come back. And sometimes I would have moments where I would have a good eight months, nine months, but then even just having a bad bus ride, a bad plane ride, might put it out and it was just something that I had to always make sure that I had access to someone who knew how to fix it, to have them on hand, at all times because the last thing I would want to do is feel that way in a ring and to have the responsibility of my own safety or someone else's safety in my hands at that point, definitely didn't want to do that."

If you use this transcription or any portion of it, please credit WrestleTalk.com and link to this page.
The former AEW World Champion also spoke about his absence from the card for AEW x NJPW Forbidden Door, which you can read more about at this link.
Stay up to date with injured AEW stars' expected return dates using our AEW injury tracker.
To make sure you stay updated with all the latest wrestling news, add WrestleTalk.com to your Google Discover feed and follow us on Twitter!