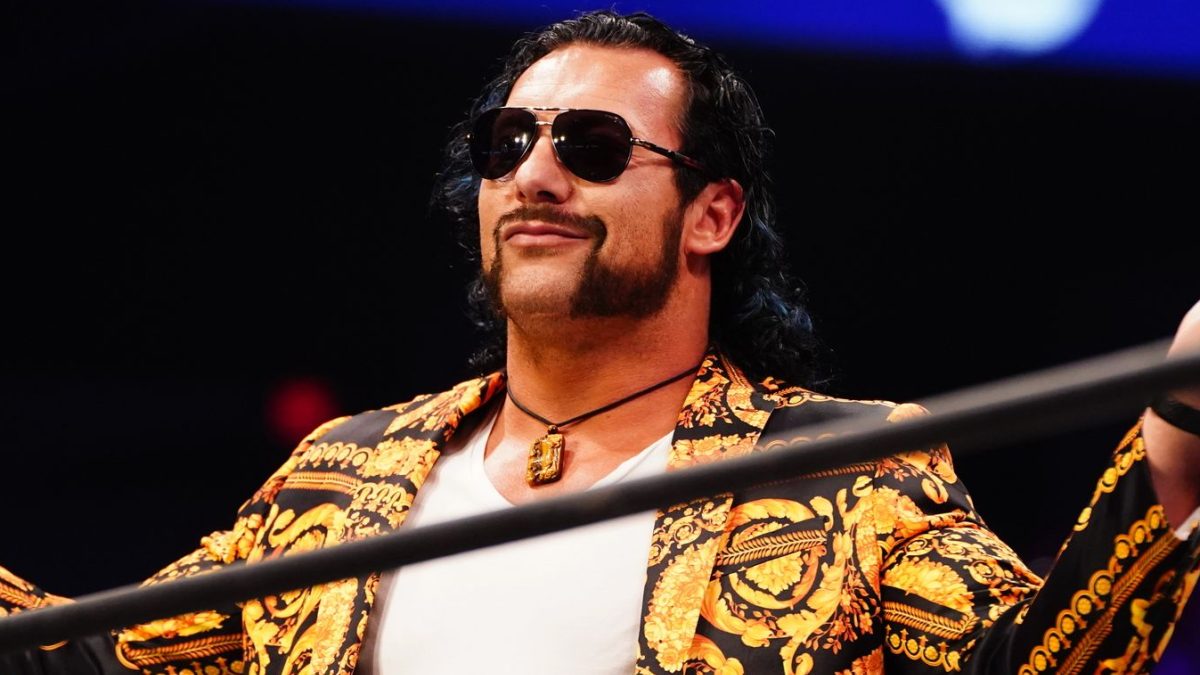 Kenny Omega has been out of action since the AEW Full Gear pay-per-view in 2021, where he lost the AEW World Championship to 'Hangman' Adam Page.
Omega took the time off following the big match to recover from several injuries that he was working through. Omega recently spoke on Wrestling Observer Radio, where he was asked if he had any plans for what was next once his in-ring career is over.
He said:
"I'm always thinking about it, especially now because you see how fragile everything is and how it could end. I don't necessarily mean from a personal standpoint. I could be injured, and it's over, or one of the procedures could go wrong. They have to give me the bad news, 'you'll never be the same, and you can't be the person you want to be in the ring,' or, we wake up tomorrow, and everything digital has been hacked, and there's an alien life form, and there is no way for material to get out there. It could happen; who knows. It could all end, go out of our control; sorry guys, AEW isn't a thing, all wrestling isn't a thing, what is that I do?"
Omega continued on, discussing the possibility of him remaining around as an agent, he said:
"I get a lot out of being an agent; I really enjoy that. I don't think I could ever have a dojo or a school. A big part is I'm just too lazy to organize something like that. For me to be in a position where I could teach or give advice or layout matches, I find it very personally fulfilling. If there were ever an opportunity like that in wrestling once I am done actively, I feel like I would be happy in the workplace, being able to do that,"
Omega also went on to mention his outside interests unrelated to professional wrestling, saying:
"I do have other interests as well. I love working in the gaming community; I love working with anime and that sort of stuff. If there are opportunities there, it would be great to investigate those. Wrestling will always, at some point, be part of my life, even if I'm just a guy doing a podcast appearance to give my perspective. I probably would never say no to that because I enjoy having an opinion and just talking about it. I always see wrestling as part of me, and if I have anything to give or give back, I would like to do it."
Omega is not expected back in AEW before AEW Revolution. For a full list of currently injured AEW stars, click here.
To make sure you stay updated with all the latest wrestling news, add WrestleTalk.com to your Google Discover feed and follow us on Twitter!