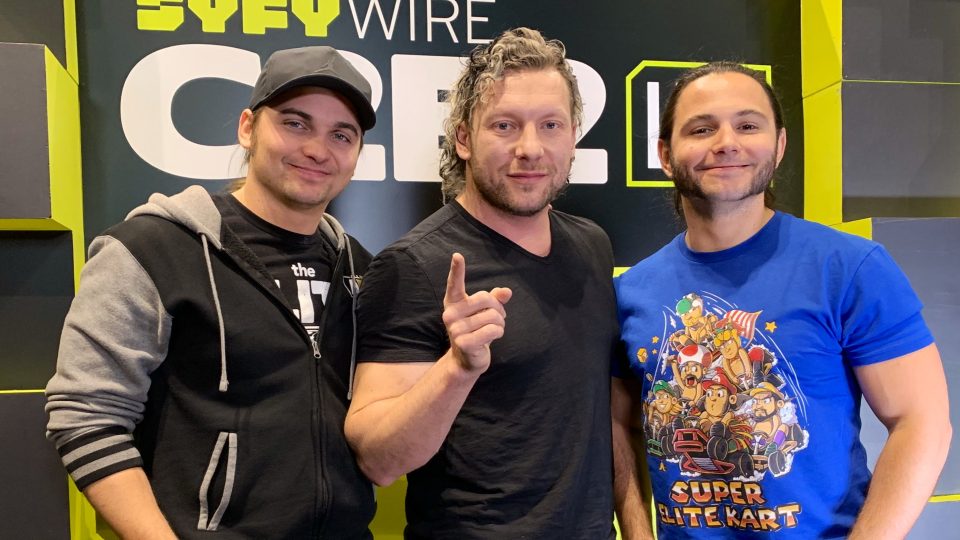 During the BTE Mailbag at Starrcast, Kenny Omega was asked whether or not he would be working with Wrestle Kingdom 14 for New Japan Pro-Wrestling.  Omega's response was "when pigs fly" in his best Mr. Burns impression.
He then said he's waiting on a phone call he thinks may never come.  Omega then went on to say there was only one big match he hasn't had in NJPW.
【特報】ケニー・オメガ選手 @KennyOmegamanX 5年ぶりにDDTへカムバック!
11月3日両国国技館大会参戦決定!

チケット好評発売中!https://t.co/KXnpR1IjF4#ddtpro#DDTUP#AEW pic.twitter.com/Jktuma1xZE

— DDT ProWrestling (@ddtpro) August 25, 2019
Omega discussed his return to DDT and his tag match with Riho.
After, he was asked who he'd like to sign from any wrestling company, Omega mentioned two names.  The first was Will Ospreay.
"He's been talked about a lot lately. So, I'd like to either be able to give him the platform or shut him up."
If this is the big match he was referencing, then I'm sure most wrestling fans would love to see it.  The other name Omega mentioned was being able to sign Kota Ibushi.  However, signing Ibushi seems almost impossible given his contract status in NJPW.
Similarly, Ospreay has recently moved to Japan full time and has been on record saying he wouldn't want to move to the US.  Maybe that phone call will come from NJPW and fans will get the big one that hasn't happened yet.
Thanks to Fightful.com for the transcriptions of the quotes.