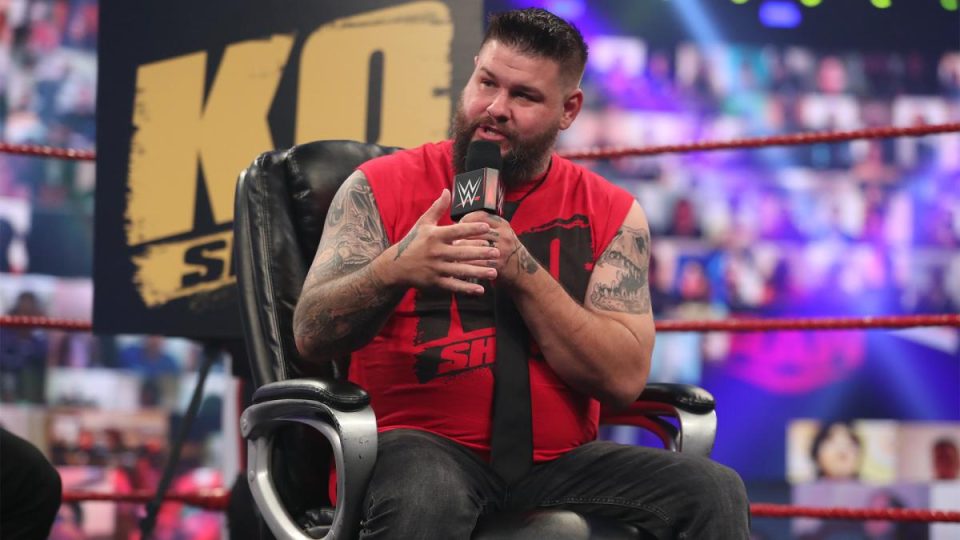 During his interview with Chris Van Vliet that was released last week, former WWE star Eugene claimed that Kevin Owens cried when he was pitched a brand new character after signing with WWE in 2014.
The former WWE star claimed that Kevin Owens cried when he was told that WWE wanted to turn him into a new Mountie. For those that don't know the Mountie was largely a comedy character during the early 1990s.
However, Eugene has since taken to Twitter to state that he was joking when he made this claim about Kevin Owens, and the former Universal Champion has also denied that this story is accurate.
Kevin Owens even joked that the only time he has cried while working for WWE was when he found out that he would be able to be presented as the new Mountie character:
I'm pretty sure I only cried once I found out that I COULDN'T be the New Mountie.
The story seemed hard to believe, especially considering that so soon after his NXT TV debut, Kevin Owens defeated Sami Zayn to become the sixth ever NXT Champion, and debuted on the main roster as champion.
What are your thoughts on the above story? Let us know in the comments on Twitter or Facebook.