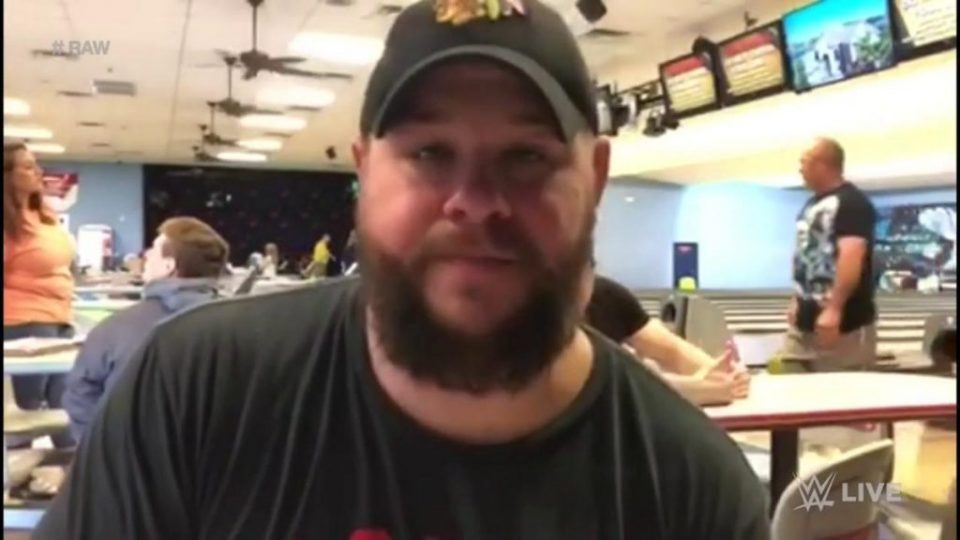 On Raw it was revealed that Kevin Owens will return in a month, meaning he will be back in time for WrestleMania.
WWE delivered the news via a babyface KO vignette filmed at a bowling alley with his family, in which he said he did not know what show he was coming back to but that he knew when he would return.
Owens said he has been spending a lot of time with his family, enjoying life away from the road, and that he has found it hard to watch Raw because he wants to be in the ring.
The rest of us find it hard to watch Raw for myriad other reasons.
It was interesting that Owens, who has been on Raw since the Superstar Shakeup, had been instructed to declare uncertainty over which brand his future lies on, suggesting WWE could be keen on moving him back to the blue brand.
Where do you think Owens will end up? Let us know in the comments below.