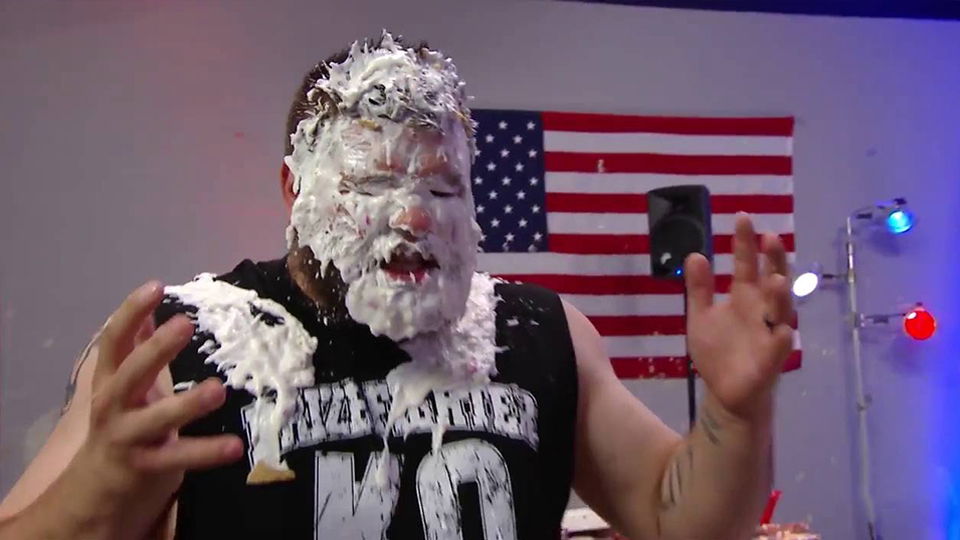 One of the mysteries of WWE has been solved. Well, at least its as solved as it's going to be. During the July 4th, 2016, edition of Raw, Kevin Owens had a pie thrown in his face.
Afterward, the incident was largely forgotten, leaving fans to wonder who turned Owens into Krusty the Klown. Now, we appear to have our answer. In an interview with AJ of the AJ Awesome Show, Owens revealed who the culprit was.
Here is the quote, courtesy of Pro Wrestling Sheet:
"The only answer I can give people is that in the end, even if it wasn't him who physically did it, the one who ultimately threw the pie at me is Vince McMahon, because he's the one who decided that pie was going to hit me in the face. And he wasn't there physically to do it, but he's the one who made it happen. That would be the answer."
This is the best answer we are going to get on the subject. We may never know who actually threw the pie but considering Owens had his fair share of enemies in 2016, you can take your pick.
Who do you think hit Kevin Owens with the pie? Let us know on Twitter!