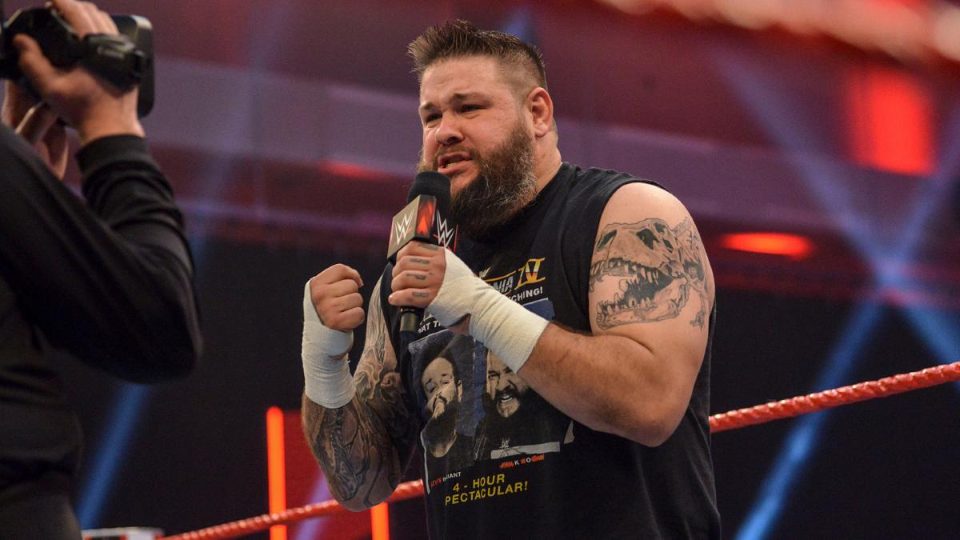 Former WWE Universal Champion Kevin Owens has said he believes a current star, along with Shawn Michaels, is the "greatest wrestler of all time".
That man is in fact Rey Mysterio whose ongoing program with Seth Rollins has prompted Owens to become involved, even teaming with Mysterio two weeks ago.
Speaking with ESPN, Kevin Owens said:
"In my opinion, along with Shawn Michaels, [Rey is] the greatest wrestler of all time. He's a great guy, and anybody in wrestling you talk to will say the same. But it means even more when it's a guy who's achieved that level of success, who's achieved the kind of milestones that he's had. For him to still be around now and to still be just as incredible in the ring as he's ever been, and to still be as humble. … I think that what has drawn me to him is he's so humble, even though he would have any and all reasons not to be."
Mysterio's status within WWE has made the news as of late. He is not currently contracted to the company as his deal recently expired and Vince McMahon reportedly didn't want to meet Mysterio's financial requests in order for him to re-sign.
However, McMahon does have trust in Mysterio that he's not just gonna show up at an AEW show, or any other promotion for that matter, while he's embroiled in this feud with Rollins which comes to a head with an Eye for an Eye match at the Horror Show at Extreme Rules on July 19.