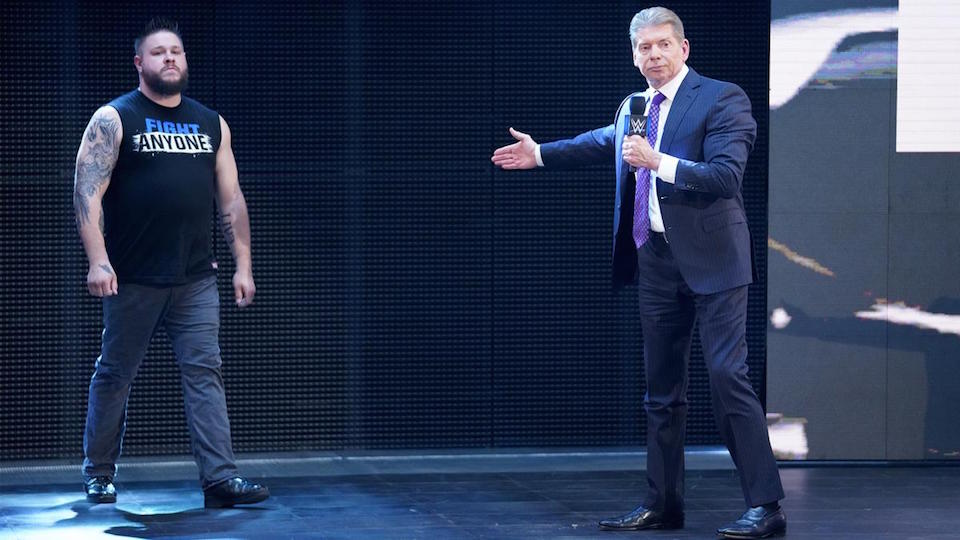 When the Wild Card Rule was introduced last month, it was made clear that only four Smackdown superstars could appear on Raw, and vice versa.
However, this week saw eight Smackdown stars appear on Monday's Raw, with seven superstars from the red brand turning up on Smackdown the following night.
Kevin Owens was one of the eight Smackdown guys to appear on WWE's A-Show. He then teamed with Raw's Sami Zayn the following night on Smackdown to take on Kofi Kingston, and Raw's Seth Rollins
Despite working for WWE, Kevin Owens is clearly as confused by the Wild Card Rule as everyone else. This was highlighted when he spoke to Sporting News.
"I guess the whole point of the wild-card rule is to add a sense of unpredictability to all the shows and I guess it definitely has achieved that because you never know who is going to show up where. The wild-card rule itself was very loosely defined when it was first announced and it's been loosely enforced since it's been announced (laughs). I guess it was supposed to be four guys at first and now, really, 10 guys show up one night, three guys show up the next night, whatever. But like I said, I think the whole point is to give a more unpredictable feel to the show itself and its definitely achieved that."
The Wild Card Rule has allowed Kevin Owens and long-time friend Sami Zayn to work together despite being assigned to separate brands. On what it is like working with Zayn, the former Universal Champion had the following to say:
"Actually, I think he and I both were kind of looking forward to being on our own a little and that's not how it worked out. I'm always happy to team with him because of all the history we've had and it's always great to be in there with somebody you know this well, but I do think that eventually it would be nice to have some time apart and just be away from each other for a little while just to do something different, if anything."
Thanks to Fightful for the transcription.