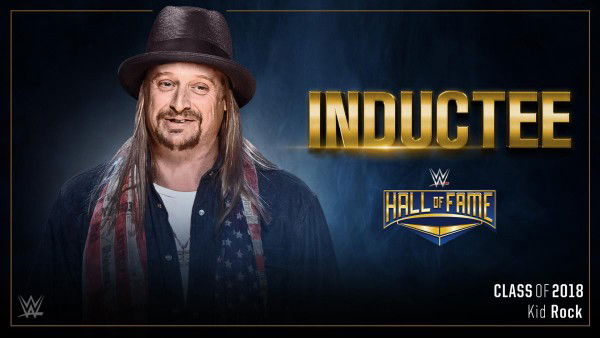 WWE announced today via Billboard that Kid Rock will be the latest entry into the WWE Hall of Fame and will be inducted two nights before WrestleMania 34.
BREAKING NEWS: As first reported by @billboard, @KidRock is the celebrity inductee in the #WWEHOF Class of 2018! https://t.co/5QTD1Pz1v3

— WWE (@WWE) March 12, 2018
The 47-year-old self-proclaimed life-long wrestling fan has had a relationship with the WWE for years. Many of his songs have been used as WrestleMania themes, including this year's WrestleMania in New Orleans. The last time Kid Rock was seen on TV was at WrestleMania 25 where he performed on the show.
For those of you who don't know who Kid Rock is, he is an American signer-songwriter with a career spanning over 20 years having pursued music in many different genres such as rock, hip-hop and more recently, country. His latest album was released in November 2017, and with over 20 million albums sold throughout his career he has definitely been successful.
Kid Rock will join Goldberg, Jeff Jarrett, The Dudley Boyz, Hillbilly Jim and Ivory to be inducted this year, going in alongside the likes of Snoop Dogg, Mr.T and Donald Trump as part of the celebrity wing of the WWE Hall of Fame.