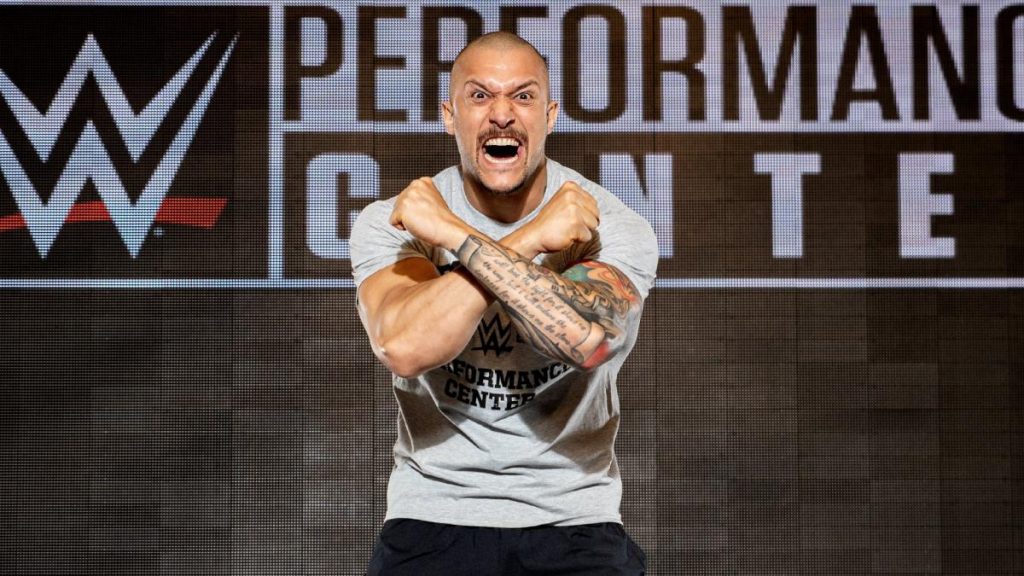 When Killer Kross debuted in NXT as Karrion Kross, many people accused WWE of botching yet another name. This comes after the company baffling repackaged War Raiders as The Viking Experience and later Viking Raiders upon their main roster call-ups.
However, it would appear as if we don't have WWE to blame for this one, as the new name apparently came from Kross himself.
Fightful is reporting that Kross suggested the name himself, and the idea did not come from anyone within WWE management:
We're told the Karrion Kross name was Kross' idea as opposed to WWE's. "Carrion" is the decaying flesh of dead animals, so FYI, there ya go. There are also ties to Latin and Greek mythology and "Kharon" in the name. Kharon was the ferryman of Hades who carried the souls of the newly deceased across the rivers Styx and Acheron. Kross also has a tattoo of "Kheiron" on his back.
While Kross may have suggested this name, it is likely that WWE probably didn't allow him to use the original Killer Kross name that he made famous in Impact and on the independent scene.