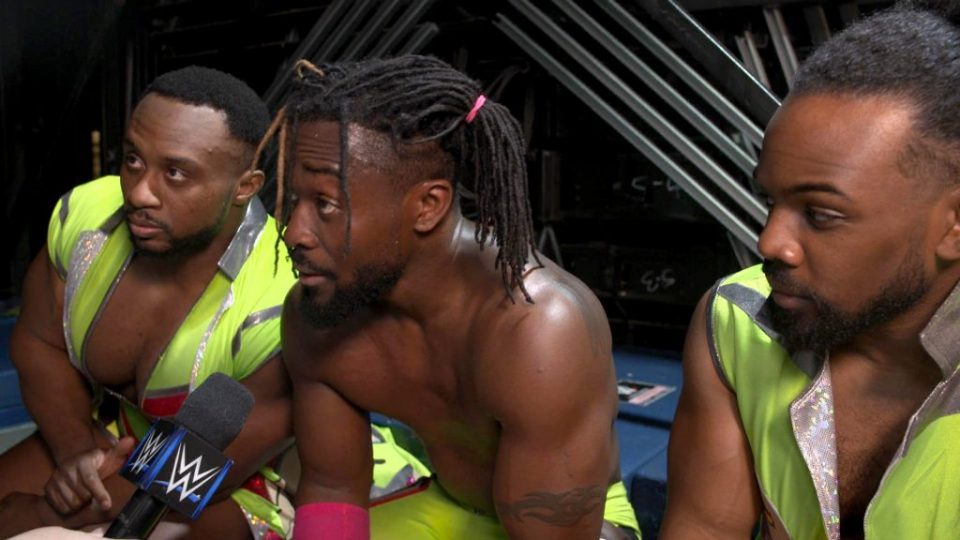 If you had been without internet or TV for the last two months and someone told you that Kofi Kingston was now a main-event player in WWE, you would probably laugh right in their face. However, on the February 19 2019 edition of SmackDown Live, Shane McMahon announced that Daniel Bryan would be defending his WWE Championship against the eight-time tag team champion.
Kofi, unfortunately, had a harsh wake-up call on the latest episode of SmackDown, where during his contract signing Vince McMahon announced that Kofi had been replaced in the match by a returning Kevin Owens. Kofi would go on to team with Owens in the main event of the show but was visibly dejected after having his opportunity snatched away from him.
Kofi's stablemates Big E and Xavier Woods quickly jumped on to Twitter to support their friend, with the latter saying "What more does @TrueKofi have to do?" There has also been a flurry of tweets of "KofiMania" from many of Kingston's WWE colleagues who are united with the fan base in believing that Kofi is worthy of a shot at the WWE Championship.
Kofi remained silent on the matter until Thursday evening however when he posted a heartfelt tweet out to his fans:
— ?? Sir Kofi Krampus ?? (@TrueKofi) February 28, 2019
The former Intercontinental Champion stated: "To have it all stripped away so suddenly is painful". He would go on to end his tweet by saying "The journey does not end here".
The ever-reliable @WrestleVotes somewhat supports Kofi's claims that his road to the championship is not over. During Smackdown Live this week they posted:
To all the Kofi supporters: DO NOT PANIC!

— WrestleVotes (@WrestleVotes) February 27, 2019
Some have suggested they could be alluding to WWE removing Kofi from the match at Fastlane on March 10th because they have decided his momentum and fan support warrants a match with Bryan for the WWE Championship at WrestleMania 35 rather than a throw-away transitional pay-per-view.
Wrestling fans on Twitter have speculated that Kofi is more likely to win the WWE Championship at WrestleMania rather than Fastlane, as somewhat of a feel-good m0ment, the likes of which have become synonymous with the show of shows.
While Kofi's first singles (yes Shane, he's been in multi-man title matches before) bout for the WWE Championship was taken from him, fans should remain positive that he might get his shot at WrestleMania instead, a far more significant event.