WWE dropped a monumental clanger earlier by accidentally posting a picture of the graphic for a WrestleMania match between Daniel Bryan and Kofi Kingston, despite the storyline having not got to that point yet.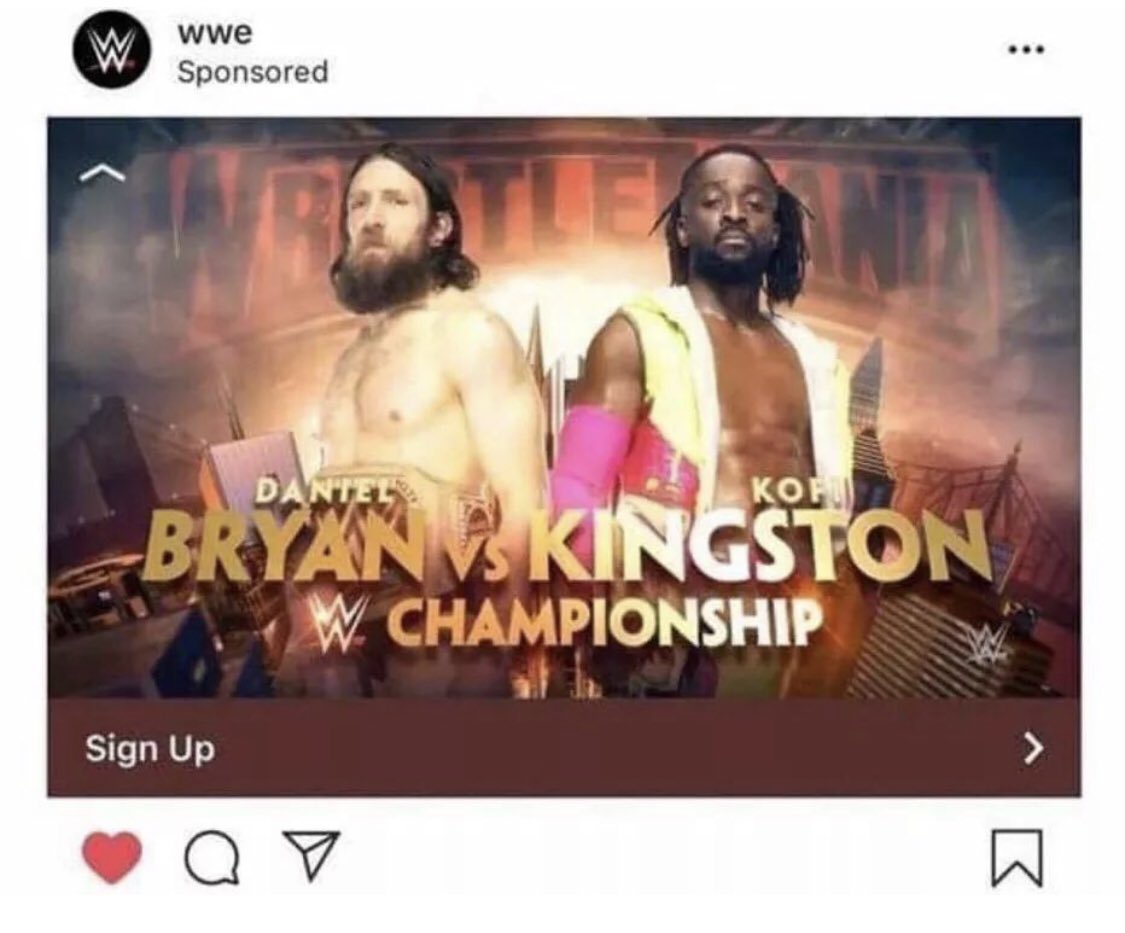 The last we saw, Kingston was beaten by Bryan at the end of SmackDown's gauntlet match, thus meaning he would not be going to WrestleMania.
Kofi responded to the faux pax on Twitter earlier today, cleverly saving the day by turning it into part of the ongoing angle of Vince McMahon toying with him:
Last week the gauntlet match was also advertised to kick off the show. It did not. Vince has been messing with us for a while now. Wouldn't be surprised if this was just more of the same. https://t.co/txc08S3aEZ

— KOFI (@TrueKofi) March 26, 2019
Of course, we all know that this is not the case and WWE simply jumped the gun on promoting a WrestleMania match that we all know is going to happen anyway. Chances are the match will be made official on tonight's episode of SmackDown.
Still, nice try Kofi!