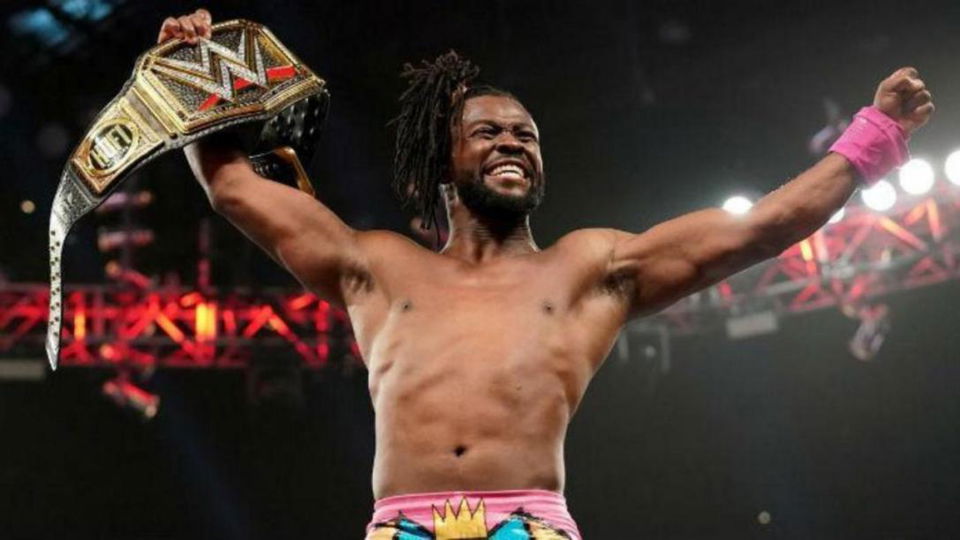 It was recently reported Kofi Kingston signed a new five-year deal with WWE.  Kofi Kingston and Big E are the current WWE SmackDown tag team champions.
While 2019 has been the most successful year of Kingston's career, he's no newcomer to the industry.  He's been in WWE for a long, long time.
So, how much longer does he plan on sticking around?  Kingston spoke with Newsweek today about his future.
"I've definitely thought about that. Five years is such a long time away, but you'd be a fool if you didn't plan ahead. It's really early to say, but at the end of this five years [it] might be the end of my career…"
Kofi has been really durable during his career and has been lucky to not miss any significant time due to serious injury.  So, why would he be considering wrapping up his career at the end of this contract?
"Being away from my kids is very difficult. We had to go an extra day last week and we had a live event and then media day in Minneapolis, and then we had TLC and then I came home Monday and then back on the road Tuesday. I'm doing the WWE holiday party in Stanford. And then I'll go back home and come back to New York early on Friday to do a whole bunch of interviews and the live taping.

All of that just to say that it's a lot. And my kids are growing up, and there's a lot of days that we miss. I'm considering hanging them up at the end of this five-year period, but you just don't know. I don't know what's going to happen next week, but it has crossed my mind for sure. I've been doing this for a long time, over a decade. It'll be 12 years on television in January, which is crazy to think about, but that's the reality. You have to be thinking about those things as a family man and as a person in general."
To think Kofi's could be on WWE Television for 17 years truly is crazy to think about.  We'll just have to wait and see what Kingston decides to do.