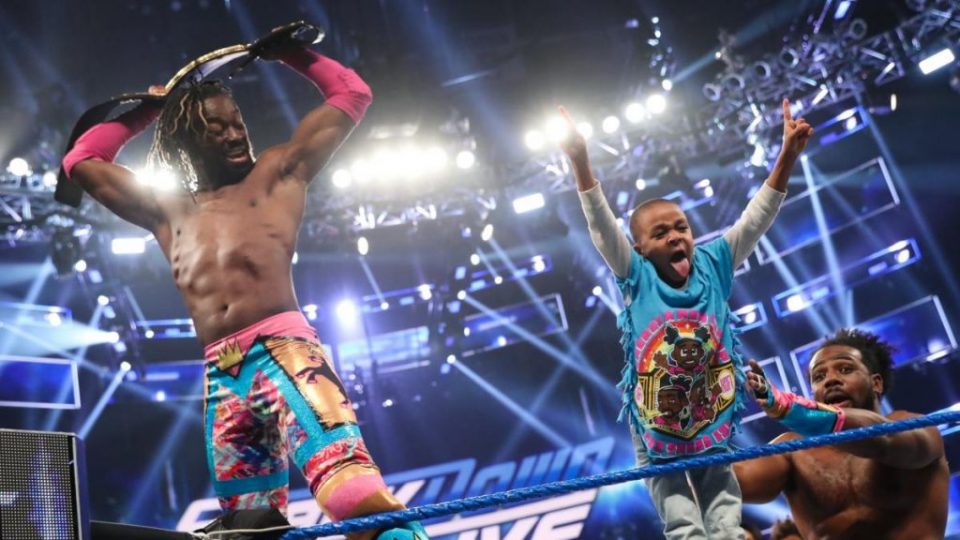 Kofi Kingston and his New Day brothers celebrated his WWE Championship win at WrestleMania 35 with his two sons in an emotional angle after the bout. They did the same two nights later on Smackdown Live, this time joined by Kofi's wife. However, Kofi has shared that it wasn't only his wife and sons that were watching his win on the "grandest stage of them all".
Kofi shared a video on his Instagram of his uncle in Ghana hosting a viewing party for his nephew's big win at the "show of shows" against Daniel Bryan. This marked the first time that Kofi had won the WWE Championship in his 11-year run with the company.
https://www.instagram.com/p/BwP8mjPFQVt/
After sharing the clip, Kofi said he was "overcome with pride and joy". He would go on to add that after not having stepped foot in Ghana for 15 years, the video made him "think it might be time to go back and visit".
This comes after Kofi not only responded to comments made by WWE Hall of Famer "Superstar" Billy Graham who advised him to start taking steroids but also commented on the possibility of Big E turning heel upon his return from injury.