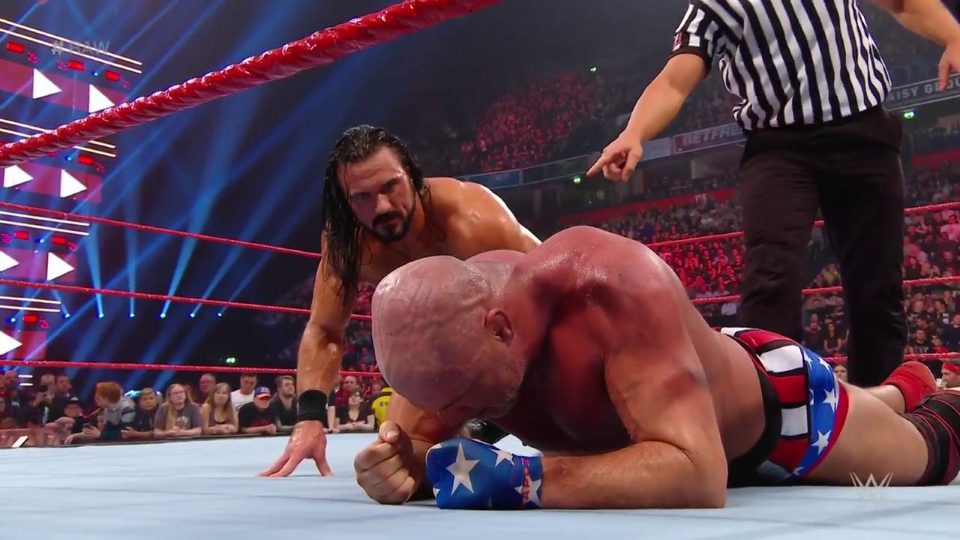 Oh Kurt Angle, how we sobbed when we saw you tap out to the move you made famous last week on Raw.
How dare they book you in a match like that…oh, the whole thing was your idea? Well in that case, it was a brilliant idea!
According to Sports Illustrated, the idea for Drew to beat Kurt was in fact suggested by Kurt himself, in an attempt to push Drew even more:
"The story, which Sports Illustrated learned was drawn up by Angle and Vince McMahon, was for McIntyre to brutalize Angle and destroy any hopes he has of captaining the Raw Team for the Survivor Series.

"After meeting with McMahon, Angle presented the creative to McIntyre, who delivered in full force on live television."
From all reports, WWE are very high on Drew at the moment, and the current plans are for him to receive a mega push in 2019.
It looks like Kurt is doing his best to put younger talent over, and while he can still go in the ring, I'm all for it.