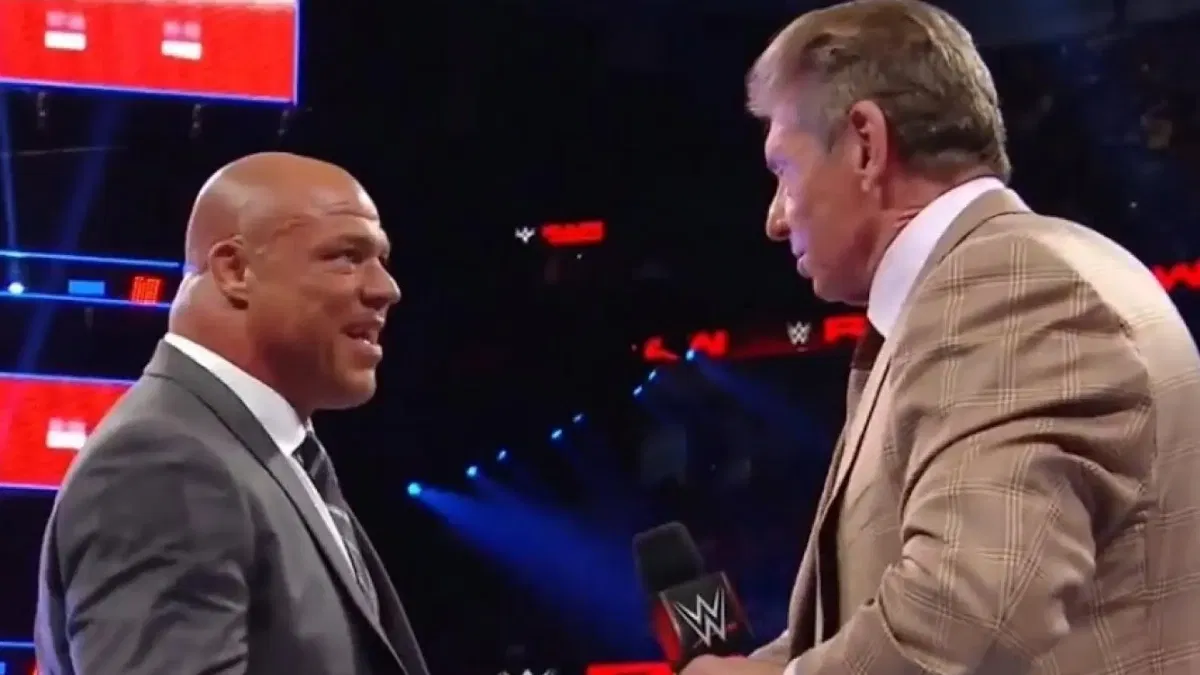 2022 has been a crazy year for Vince McMahon. Even before his retirement from WWE last month, McMahon wrestled his final match at this year's WrestleMania 38, when he defeated Pat McAfee after McAfee's victory over Theory.
While McMahon was not a wrestler, he duked it out in the ring with many of WWE's top stars throughout the years.
One name that McMahon never did face off against is WWE Hall of Famer Kurt Angle. Angle famously had matches against Shane McMahon, but never against the patriarch of the McMahon family.
Kurt Angle dedicated his most recent episode of the Kurt Angle Show podcast to McMahon, where he expressed that he was 'disappointed' he never got the chance to wrestle Mr McMahon.
He said:
"You know what? Yes, I am disappointed. Listen, Vince McMahon is money. Whenever he wrestled, fans watched, they paid to see it. They buy pay-per-views, they do a whole ball of wax. And he's wrestled all the top Superstars, so I would love to have a match with Vince. It's not guaranteed it's gonna be a great match. You know, you're gonna have a match with Vince McMahon, and you're gonna make some money from it."
Angle wrestled his last match also at WrestleMania, when he was defeated by Baron Corbin back at WrestleMania 35 in 2019.
transcription via Inside The Ropes
If you're in the UK but didn't manage to get tickets to Clash at the Castle on September 3, WrestleTalk is hosting a watch party at The Joiner on Worship in Shoreditch, London, and we'd love for you to join us! Click here for more details.